Keep reading as you have just landed in the right place. We are going to reveal some of the secrets that even the industry's top nail artists will never disclose in front of you. So here we go-
The complete solution for all your nail paint problems is SNS (Signature Nail Systems) commonly termed as SNS Nail System.It's a quite new term and even most of the salons are unaware of it. Let's make things simple to you and start explaining from the basic.
You are reading: Best SNS Nails Colors, SNS Dipping Powder Reviews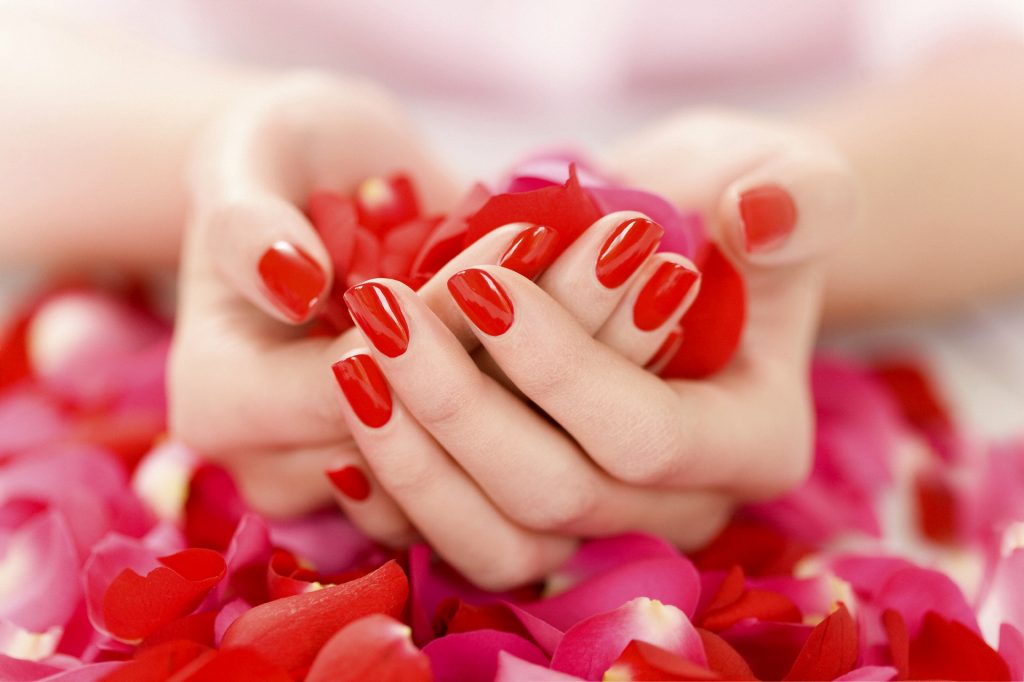 Read More:
What are SNS Nails?
It's a new nail trend that after knowing you can't stop yourself talking about. You must be aware of Shellac which requires setting the coat under the UV light. Well, SNS is completely different and it does not require UV for its setting. It's a more fun nail art that you will enjoy doing yourself. SNS is a revolutionary procedure that involves repeated dipping of your nails into a colored powder that immediately finishes them like a pro. It's a completely healthier alternative to any of the other nail products and is setting its trend effectively in the beauty industry.
SNS manicures last much longer than any of the other manicures available in the market. They give your nails a complete satin-like finish which you would love to flaunt even when you are seeing yourself in the mirror.
Why is the SNS Nail System the best?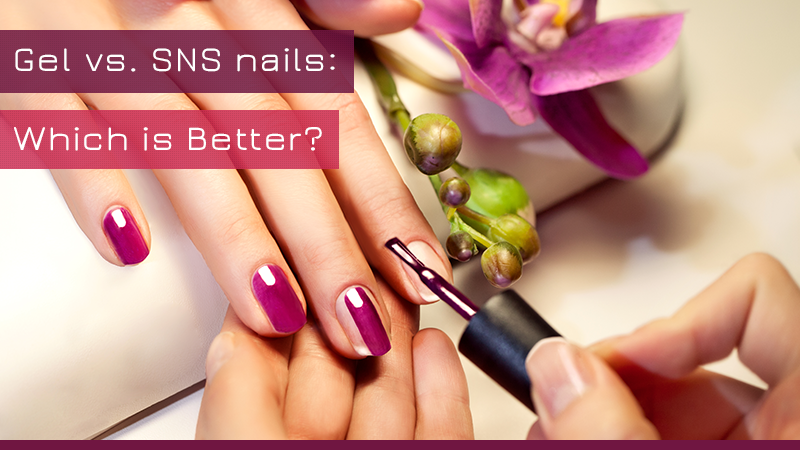 The Application Is Healthy.
The Calcium, Vitamin E, A, D3 and B5 added in the dipping powder helps the nails grow healthier and stronger. The difference can be simply felt after two weeks of taking SNS manicure. Nails continue to grow as healthy as usual as the ingredients support the growth effectively.
Feels Light
In comparison to the other gel-based applications, the dipping powder produces very light and breathable feel on the nails. Even after the application, it feels like the nails are naturally free.
No UV light is required
The most appreciable feature in SNS Nails is its UV free drying. For attaining its perfect hold over the nail. For attaining its perfect hold over the nail, it neither requires UV light nor the nail drying lamp. Therefore, it's quite safe for nails and the skin around them.
Too many Color Options
Other than the plain color options, SNS Nails cover a wide range of the color palette that includes the glitter and matte finishes too.
Lasts Much Longer
In comparison to the any of the nail options available in the market, SNS Nails lasts much longer. They easily cross around 3-4 weeks and do not show any signs of chipping or patching. Once bored, you will have to remove them intentionally.
Provides Natural Finish
Between any regular nails and the SNS Nails, the difference can be easily observed just at a glance. SNS Nails looks pretty natural and provide a satin-like smooth finish.
Chemically Safe
SNS Nails do not contain toxic chemicals like synthetic sulfate, toluene, parabens, formaldehyde, phthalates, triethanolamine, or DBP. It simply means now you don't have to think about your nail health after frequent applications.
"Considerably, SNS nails cost a little bit more than the other available nail options, but of course, it's totally worth when you count on durability and nail health".
Applying SNS nails is not at all difficult if you know the right tricks. But, for achieving a pro like finish if you are looking for 'SNS nails near me,' make sure you only rely on the experts. It's a new beauty trend which may not be available or seriously known to many of the nail salons.
How to apply SNS nails?
After knowing all the benefits you can get from the SNS Nails, you must be thinking how you can apply it to get the long-lasting finish. To help you out, here are the few steps that you should keep in mind before proceeding with your first application-
For the application of the Gelous color, push back the cuticle by gently buffing the surface of the nail.
Paint a very thin, even layer of the Base Coat and let it dry for a minute.
Apply the medium coat of Gel Base and dip the nails one by one at an angle of 45 degree in the dipping powder.
Repeat the Step 3 for each nail.
With the help of a soft brush, dust off the excess dipping powder.
Apply sealer, shape, and buff.
Go ahead for the second layer of the sealer plus two thin and even coats of Gel Top.
Let your nails dry for around 30 seconds.
Apply nourisher and massage if needed.
Markedly, SNS never recommend the re-application. Means, if you already have the Gelous color nails, they always advise removing the older layers to apply the new layers. Removal is done by putting acetone soaked cotton on the nail bed and then covering it with a foil paper for better soaking.
To be very frank and transparent, we would like to tell you the only downside of applying the SNS Nails. No, it is not related to quality or the after effects, but it's related to the time required in getting the nails done. Manicure procedure using dipping powder takes a little longer to get the final finishing touch. While the Pink and White take around 25 minutes, the Gelous Color takes around 15 minutes to get the proper finish. Also, it takes some extra time to correctly dry up each coating and dusting off the powder from the nail beds. Further, as the finish is in the powder form, it requires you to look for the nail dummy to anticipate the final color.
Now when you have gained enough information about the SNS Nail Systems, let us know the best of the SNS Nails Kits and products that you may choose to get the perfect diva-like finish.
SNS Nail System: Dipping Powder
SNS Natural Set Nail Dipping Powder
Read more : Daisy Nail Design (DND) Full Reviews
This is the perfect product to start our list. An almost translucent shade that has all the components to make your nails super glossy and elegant at the same time. Not all the time you would like to go for the outrageous nails colors and interestingly, this can be the best end-point for your search.
Girls love to flaunt their nails all the time but unfortunately, flashy colors look no good when in college or attending the official meetings. This amazing dipping powder from SNS makes the fashion work simple for you. It enhances the nail finishing like a pro and is barely noticeable.
So don't wait! Grab one for you and make your friends and colleagues go jealous of your beauty secrets.
SNS Nails Dipping Powder – in 82
Red is the color which you frequently like to wear for the parties and the outdoor trips you plan with your boyfriend. This color has the perfect moodsetting capabilities and we all know that. It not only looks full of life but also represents your aura as an exciting and fun loving personality. Notably, this magnificent shade does the complete justice to your much-loved color- red. It is the distinct fashion statement for anyone who wants to flaunt their nails with the reddest hues. Most important feature- it is neither too dark nor too bright; in fact, it is just perfect.
Think about wearing this color when you are going for a formal date or attending any official party boasting the contrast black dress!
SNS Nails Dipping Powder  – in 106
Bang on! Here is something that you would not like to miss. If you are bored of trying the same colors every time and looking for something different that can add a super glow to your overallpersonality, then please stop here, we have the definite product for you.
This amazing dipping powder has the black shade with very clean hints of sparkly glitter. When we talk about the glitter part, SNS has made sure that it only adds the perfect look to your nails without seeming over flashy. The silver and blue glitters add more fun to your nails and reflect them like a party house. The ultimate black shade with the shines of blue and silver, undoubtedly, it looks soul-satisfying to see the combination like this.
SNS 141 Nails Dipping Powder No Liquid/Primer/UV Light

It is the color that you would have dreamed of but possibly never got any desire to apply as in other brands either you found it too bright, or simply just too dark. Well, SNS has reinvented the auraof purplish pink and has packaged it exclusively for the ladies who want something new and trendy for their nails.
It is the perfect shade for which you have waited for years.
It looks beautiful and adds a distinct grace to your overall personality. Be it a party, a formal date or a shopping day planned with friends, it is the perfect shade that you would admire to add to your beauty kit.
SNS Dipping Powder – in 44
For those who want to keep their nails pretty simple and gorgeous, this is the must-have product that you would love to add to your makeup kit. The latest soft pink shade that not only locks asatin-like finish in the nails but also lifts the perfect feminine look. All in all, this is the absolute color that can look pretty acceptable in your daily routines.
Whether it's the office, attending a casual party or a formal gathering, natural pink is a tremendous color to add an elegance to your overall personality.
To note, it's not like any other ordinary pink nail color available in the market, SNS has put all their efforts to bring the best of the pink out just for you.
SNS Pink and White Dipping Powders (2 oz, French White)
One of the most loved SNS powder shades, the French White acts as perfect combination to boost the grace for the baby pink nail polish hue. This amazing product makes sure you get the perfect French manicure every time. The elegance of the white tip clutched with the tinted baby pink base looks simply extraordinary on every girl's nails.
It is the perfect color that is simple yet unusual. Think about wearing it when you go out for a friendly get together or any formal meet! Not to mention, it will look stunning with every dress code.
SNS Nail Kits: Bases and Sealers
SNS Nails Pink & White Kit
The complete kit to enhance the best out of your SNS Nail Design. This one is the absolute package for all those who want to achieve a natural white and pink French mani look. It simply looks amazing and is super easy to use.
It gets you SNS Gel Base, SNS Sealer Dry, SNS Gel Top, SNS French White, SNS Natural Set and SNS Dark Pink.
SNS Gel dipping powder basics (set of 4,5 and 6)
In case, when your SNS Nail System goes short with the SNS gels, grab this ultimate product to complete your kit. SNS Gels are fortified with Vitamin E and Calcium along with Vitamin D3, A, and B5 to achieve the best finish when used with dipping powders. These gels require no UV light and dry instantly.
SNS Dipping Powder Gel Base, Top, Sealer Dry, EA Bond (set of 4, 5 and 6)
The complete solution, this kit holds SNS EA Bond, SNS Gel Base, SNS Sealer Dry, and SNS Gel top to make your SNS Nail Design a smooth and easy experience. Just have this kit with your choice of dipping powder and boom, you can have the best looking nails in town.
SNS Nail System: The Multicolor Collection Kit
9 Color Diva Collection
Get the best 9 dipping powder shades in the super saving package and flaunt your nails like a diva. This package is appreciated the most by the real nail lovers and the colors involved here are just astounding. So grab it now and let the color experiments begin.
Read more : 10 Best Gel Nail Polish Brands And Colors Reviews
Shades you get here are- SNS 92, SNS 108, SNS DC21, SNS DC11, SNS DC13, SNS DC16, SNS DC18, SNS DC14 and SNS DC20
 9 Bright Colors Summer Collection
Take your SNS Nail Design to the next level by including this distinct kit specially designed to achieve the cool look. This summer show your real colors grabbing the exclusive Gelous color range of SNSSC08 – SNS268- SNS304- SNS328- SNS141- SNSHC13- SNSDS20 – SNSDS21 and SNSSC9.  Be it summer party or the beach relaxing routine, vaunt the best of your nails just in a dip!
6-Color Nude Collection
For those who want to keep their nails simple and yet beautiful, here is the exclusive super savvy package to grab the 6 best nude colors in a row. The ultimate Gelous colors that you will love to wear in your day to day routines or the official meets. Considering the SNS Nail System and its popularity, this combo includes only the best dipping shades available in the market.
Shades you get here are- SNS N1, SNS N2, SNS N3, SNS N7, SNS N8 and SNS N10.
6 Color Cleopatra Collection
For your utmost love for darker shades, here is another magnificent combo from the house of SNS Nails. There are occasions that demand only the dark colors to get noted in the crowd. This combo is great for the girls those who like to flaunt their personality with the super glossy ultra-clean dark shades.
This super saver combo provides you 6 Gelous colors that are superb with their combination. What you get here is- SNS CT11, SNS CT2, SNS CT5, SNS CT7, SNS CT8, and SNS CT11.
9 Color Design Series Collection
Don't let your nails wear the same plain colors all the time. Try for this combo for the super exciting glitter based Gelous color range. The super glossy sns nails salons and on to that the sparkling glitter like stars- Isn't it an astonishing fashion statement to make your friends jealous!
Not only one but all the nine colors here are simply impressive. Just check the link below for the details and we bet, you can't resist picking them by now.
Gelous shades included here are- SNS DS11, SNS DS12, SNS DS13, SNS DS14, SNS DS15, SNS DS22, SNS DS23, SNS DS24, and SNS DS25.
SNS Sunscreen
It will look quite disheartening and untidy when your white nail shade turns yellow or creamish due to the exposure to sunlight, bleach or other chemical products (like body lotion, face wash etc.). SNS Sunscreen saves your nail design and helps them to remain the same from first day to 24rth day. We know it sounds amazing and you would like to see the details of the product.
How to maintain the SNS Nails?
Once you get done with your SNS Manicure, you will need to look after your nails if you really desire your SNS Nail Design to remain as it is for days. Not to worry, there are no major steps included, just with the simple points, you can have smooth satin-like finish sustained-
 Never scratch or chip your nails as it can damage the manicure layers. Be gentle and pamper them with love.
Always let your polish dry before you get involved in your daily routine or activities. SNS Nail System provides a durable, strong finish but only when you let it settle down on the nail beds patiently. Minimum time needed to get the SNS Manicure done is 30 minutes.
If in stress, control your fingers to go straight into your mouth as biting fingernails can damage your nail polish chip. Also, chances are there for you to swallow the ingesting toxic substances.
How can I find SNS nails near me?
Like we have mentioned earlier too, SNS Nails is a new trend that is spreading in the beauty industry these days. It's quite safe but only when applied with proper care. In case of not knowing the right practices, there can be the chances where you get your nails broken or damaged.
The best way to find out the perfect SNS nails in your area is by searching the SNS Nails Salons on google and then by checking their reviews on Yelp.  It gives you the assurance as the others might have reviewed the services received from the listed salons.
Read Next: How To Remove Gel Nail Polish
FAQs about SNS Nail System
Source: https://cosmeticnews.com
Category: Manicure