If your fingers are short, you want to use a nail polish that can make them look elongated rather than stumpy. You have to understand that not every shade of nail polish can work with your skin tone. No matter the decision you make, be it a dark, bright or nude nail polish, your skin is the final determinant.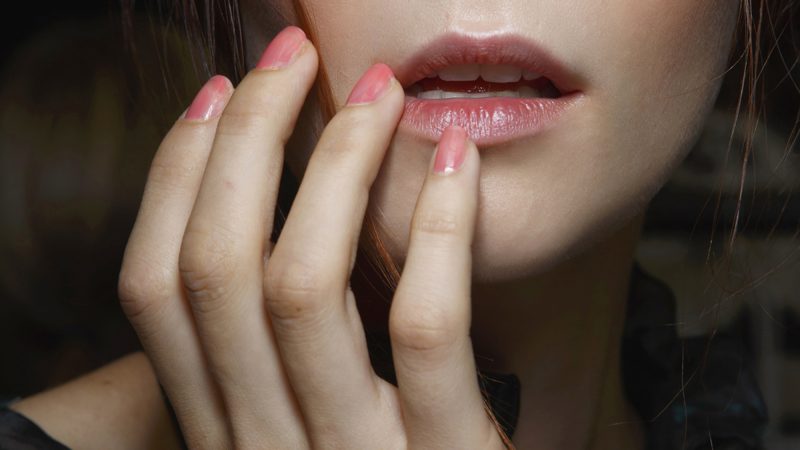 Even so, choosing a good nail polish is even more necessary. It can be very disappointing when you grab a nail polish from your salon only to realize that the quality is inferior and your nails look like they can chip. Not only have you made a bad investment, but it makes you look bad wearing it.
To solve the problem for you, we have listed the top 10 nail polish in the market today that will give you value for your money.
See also:
The Top Best 10 Nail Polish Products in The Market
#1 AIMEILI Gel Nail Polish No Wipe Top and Base Coat Set
You can wear the AIMEILI Gel Nail Polish No Wipe Top and Base Coat Set for 21 days without smudging, chipping or nicking. The polish offers a mirror shine finish that lasts for the set time. Before using the nail polish, prepare your nails by trimming and shaping them. Wipe them with a cleanser or remover to get rid of any oil or dirt on the nails. You want to ensure that your nails are clean and dry before using the polish. To use, you need to apply the base coat first and cure under a UV lamp for 1 minute. You can as well use an LED light for 30 seconds. Follow it up by using the AIMEILI color thinly and cure it for 2 min under a UV lamp or 30 to 60 second under an LED light. Then, apply the second coat and cure with the LED light for 30 to 60 seconds or with the UV lamp for 2 minutes. You can finish it up with the AIMEILI No Wipe Top coat and cure it with the LED light for 30 to 60 seconds or the UV lamp for 2 minutes.
Before using the nail polish, first, perform a skin test to ascertain that it does not cause any allergic reaction. If it makes you even the slightest uncomfortable, discontinue the use immediately. You should as well not use the polish on nails that are damaged or infected.
#2 Gellen Gel Nail Polish Set
The Gellen Gel Nail Polish is made from natural resin and wears like a gel giving your nails a mirror shine finish. The polish uses products that are both environmentally friendly and non-toxic with a very low smell. Before using the polish, cap off the nail edge, remove the cuticle and make sure that the nails are clean and dry. If you want to use the product, it is recommended to under an LED light for 30 to 60 seconds and if using a UV lamp 2 to 4 mins. When used appropriately it can last for more than two weeks while maintaining its tenacity. Always apply thin coats and ensure that the brush does not have too much polish before applying the strokes. Two or three even layers are enough to give you the rich color you want.
#3 HumanFriendly Portable Nail Polish Organizer
Even more significant as nail polish is a nail polish organizer. The HumanFriendly Portable Nail Polish Organizer offers a convenient space to store your nail polish. The polish case is engineered with heavy-duty plastic, a reinforced handle and snap-tight locks making it durable. It comes with two adjustable compartments and two foam separators. You can use it to store polishes of different sizes and shapes as well as some extra nail tools, makeup brushes and accessories. It is a perfect travel companion for a moving beautician.
#4 Quimica Alemana
Prevent your nails from chipping, peeling or splitting by getting the original Quimica Alemana. The nail hardener is made to be used only once in a week. Before applying, you have to ensure that your nails are clean and dry. Use just a thin coat going from the center of the nail to the tip. You should, by all means, avoid contact with the cuticle. You can use a cream to protect the skin during treatment. As the nail gets stronger after three applications, you can now apply one thin coat over the entire nail.
The hardener works exceptionally well if you have thin and brittle nails. If you show any signs of discomfort during use, you should immediately discontinue the use. Quimica Alemana is flammable and should be kept away from heat and flames. When you purchase the hardener ensure that you get it in its box with correct labeling and instructions in English printed on the package. You should return it if you receive it out of the box.
#5 Modelones Gel Nail Polish Set
Xem thêm : Daisy Nail Design (DND) Full Reviews
The Modelones Gel Nail Polish Set comprises of 8 colors: 3 shades of pink, one light brown and four different shades of grey. The polishes are of excellent quality and can last for two weeks. The bottles are tiny, portable and lightweight with amazing polish color that can be used for any occasion. Before using the polish, first, pour a drop on the skin to test for any allergies. If you spot any skin color change or any other reaction, do not attempt to use the polish. If no effects occur, first clean and dry your nails, then begin application of very thin coats. Always start with the base coat to ensure the polish lasts for long. Ensure that you keep the tip of the nails covered while applying the polish. The polish is harmful to aquatic animals and should be kept very far away from marine life. To ensure safety, keep the polish away from the reach of children. Ensure that you visit a doctor immediately if the polish gets in the mouth or the eye.
#6 OPI Nail Lacquer, Bubble Bath
One of the market favorites, the OPI Nail Lacquer, Bubble Bath was awarded the Sunday Times Style Beauty Award in 2015. The polish comes in more than 200 different shades. You can wear the polish for seven days maintaining its shiny finish. The polish is made free of Toluene, Formaldehyde and Dibutyl Phthalate. To apply, first, start with the base coat that helps to increase the adhesion and prevent discoloration then follow up with the Nail lacquer color stroking from the middle and then the sides and finishing with the top coat that helps prevent smudging when drying while giving it a protective gloss.
#7 Kleancolor Nail Polish
The Kleancolor Nail Polish is a 12 piece set of a metallic full-size lacquer polish. The polish comprises of bright colors made with a top quality formula that makes it long lasting and chip resistant. The polish is celebrated for its affordability and quality. T does not contain any Toluene, Camphor, DBP or Formaldehyde.
#8 essie Spring 2016 Collection Nail Polish (White)
The essie Spring 2016 Collection Nail Polish is a brand that has mastered its product an become a favorite to many. The product has been in the market since 1981. It provides extensive coverage that can last for a long time. It comes with a broad color palette made of hundreds of different shades. It is advisable first to apply the apricot cuticle oil, then the essie base coat followed by two layers of the essie polish and top it off with the essie top coat.
#9 essie Spring 2016 Collection Nail Polish (Mauve)
The essie Spring 2016 Collection Mauve Nail Polish is a summer appeal to many. The Mauve color makes do for medium skin tones and can be worn for any occasion. The polish is flawless and can last for a very long time. It does not have any Formaldehyde, DBP, and Toluene. It is advisable to use all the base, polish and top coat from the essie Spring Collection for better results.
#10 ILNP Juliette Holographic Nail Polish
The ILNP Juliette Holographic Nail Polish offers a classy and luxurious look that anyone can fall in love with at first sight. The nail polish is designed to give the nails a perfect metallic rose gold finish while still maintaining a sparkle. The nail polish uses non-toxic products that are safe to both people and animals. The polish has a smooth finish with no gritty texture. It is chip resistant and you can easily remove the nail polish. It can make to be a good gift for a friend as it comes packaged beautifully in a slim black box with a custom tray holder and wrapped in colorful tissue to secure it.
Choosing A Nail Polish
Whenever you are looking for a nail polish, the brand name and cost does not guarantee good quality. Since nail polishes do not need FDA approval, some of them do not undergo rigorous clinical tests to know what constitutes of them. The best way to identify a good nail polish is by testing it. Good nail polish should be in a position to give good color with only two layers. The color should be even without any light cuticles and dark ends. It as well should be able to maintain its luster for a long time. It should not chip easily or cause any sensitivities or allergies while in use.
Even so, there are several things you should be on the lookout for when buying nail polish.
The Consistency
When you buy nail polish, tilt the bottle by the neck and check the consistency in its formulation. It should not be separated. When you note a nail polish bottle with an isolated layer of oil at the top and pigments on the bottom, it is a clear indication that the polish has spent several months on the shelf with no interest from anyone.
The Polish Saturation
Another aspect to inspect in nail polish is saturation. You can do this by noting how the polish drops the brush. You want to see it fall as an indiscrete mass not stretching. A polish that extends indicates that it is dry and will be a real work when applying. You want to get a nail polish that is not too thick or too thin.
The Packaging of the Polish
The packaging of the polish also matters. Do not select polishes with weird designs. You want one that has a surface comfortable to hold when applying the nail polish. If the bottle of the nail polish has an odd shape as well, some nail polish particles may get stuck on the bends.
Always check the Brush
Xem thêm : How To Remove Gel Nail Polish (With And Without Acetone) DIY WAYS?
You want to get a nail polish that has a good brush. The better it is, the easier it becomes to apply the polish on your nails. The brush should be broad enough to cover almost the entire nail surface. It should as well be soft not to drag on the nail polish but also sturdy enough not to stick to the wet polish. You want a medium-sized brush that has flexible and even fibers.
The composition of the Polish
What makes up the polish that you want to purchase? To maintain your nails healthy, you want a nail polish that is free from any toxic compounds. Do not use nail polishes that contain ethyl tosylamide, xylene, formaldehyde resin, camphor, dibutyl phthalate (DBP), toluene, and dibutyl. You should also avoid polishes that have a natural nacre with calcium. When calcium is oversaturated on the nails, shedding may occur. Instead, you can choose a nail polish with a synthetic polyether.
Tips To Help You Choose The Best Nail Polish Color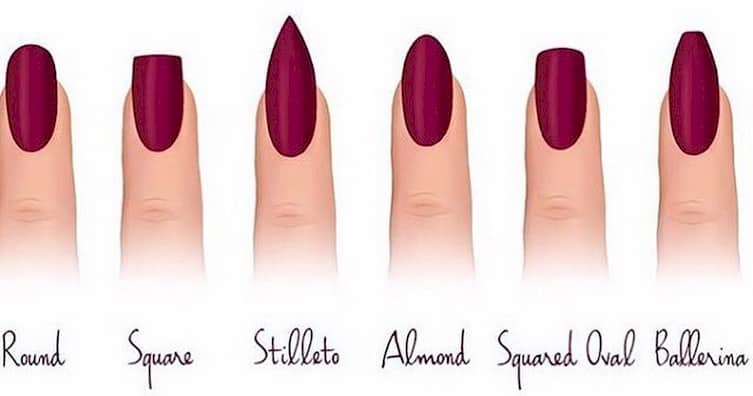 Even with all these considerations, you need to select a shade of color that compliments your skin type. With the various colors that are in the market, you can find the one that perfectly works with you. There are several factors that you also need to consider when choosing the nail polish color.
Your skin tone is the most important determinant when it comes to selecting a nail polish color. The undertone especially plays a vital role in how the color looks on the nails. You should get colors that do not offer extreme contrasts with your skin. There are pre-set rules that if broken can be a fashion disaster. Such is; light skin tones work very well with dark colored nail polish especially those with cool undertones or blue bases. Medium skin tones look good with partially warm and dark colors such as burgundy. On the other hand, dark skin tones can work with just any shade.
Various fashion gurus express conflicting remarks on whether the nail color should match the outfit or vice-versa. Even so, you should have a sound instinct to select complementary colors and not only matching colors. The way you style up is all a part of your personality and an opportunity to express yourself. Feel free to choose any color that you love and one that makes you feel good about yourself.
There is a visual impact on the hands often associated with the nail polish color in use. When you use darker polish hues on hands with short fingers, the fingers appear shorter and stubby. To avoid such an effect, you should consider using lighter and brighter shades. Glittery polish is also a plus. However, nudes don't work well on hands with short fingers. Anyone with long and thin fingers does not have to worry about anything as they can use almost any shade on the market.
Similar to the style and makeup, different opinions are made about how you should dress up with both your lipstick and nail polish. However, you should consider using complementary colors for both the lipstick and the nail polish. Matching colors can sometimes appear a little bland, though it can be used on certain occasions.
Seasons play an essential role in the selection of color pastels for the nails. Summer, for instance, calls for the use of brighter shades as the sharp color pigmentation make your skin look younger and more vivid. Darker shades of nail polish compliment the skin well during winter. Spring, on the other hand, speaks to the use of any lighter pastels or any color in season during the time. Autumn is a good season for some neutral colors as well as bronze, red, brown and Gold.
The colors you select should work well with the event in play. For business engagements, you may consider using neutral colors whereas if you are hanging out with your friends, you can work with colorful polishes. If you plan on going out for the night, you may as well paint the town red with red nail polish. Even so, keep it darker or metallic to have more of an appeal.
Closing Off
When choosing a nail polish, always consider one that will serve you for a long time. Among several other things that you should think about is the strength of your nails. If you have dry or brittle nails select a polish with a base coat that can provide your nail with the needed strength. Also, it is good to use different polishes for the base coat and the top coat. Several nail polishes come as an all in one coat comprising of the base coat, top coat, and the nail polish. Even so, they not provide better results than using separate polishes. To make a selection, you should try out the different nail polishes to see which works best for you and complements your other makeup.
Nguồn: https://cosmeticnews.com
Danh mục: Manicure