More savings indeed because a DND Gel Polish can last up to 21 days. Surely, this is a reliable and durable brand to invest in. DND Gel Polish products are using essential vitamins to make your nails stronger, healthier and looking attractive for three weeks straight.
Dedication and commitment are important especially in an industry swarming with experts and giants. Despite being new in the industry, DND has continuously proven their dominance with research and development team that aims in bringing the freshest colors in the market while providing the best quality and durability. With this mission in mind, DND has maintained their products at reasonable costs and value for money.
Their Popular Products in a Glance
Most DND Gel Polish set or Daisy DND duo gel generally comes with a white bottle containing the polish gel color of your choice and a clear bottle with a matching color nail polish lacquer type, with 0.5 Ounce or 15 ml content each. Specifically, the DND Gel Polish itself is very unique and practical because you can use it on its own. No more base coats, no more bonds, not even primers are needed to have a neat and adorable manicure and pedicure.
You are reading: Daisy Nail Design (DND) Full Reviews
But of course, if you need a more durable and finest finish, clear base gels and clear top gels are also available. All you need to do is have them cured for every coat under an LED or UV lamp. To date, there are more than 100 colors in the DND swatches. You will have a clear view of the color for every bottle but it is best to refer to color swatches to have a good look at the finished product application beforehand.
In my experience and others as well, neon colors need more than two applications to look more vivid. Vibrant glitter finishes are also available and various shimmery polishes to choose from. There are also luminous nail polish colors that can be applied faster, feels lighter, and lasts longer, too.
Read more : 10 Best Gel Nail Polish Brands And Colors Reviews
Read more:
Additional Benefits of the DND Gel Polish
Have you ever experienced having your nails done and get irritated with strong fumes and strong alcohol-like scent? Sometimes you cannot avoid it especially if you are doing it to your own nails and you need to have a closer look if you are doing great or just doing fine with your intricate work of art. Even in salons where everybody is busy with their manicure and pedicure, the air conditioned room has finally filled with strong fumes that get stuck in your nose and sometimes even in your head.
Well, you can avoid all those hassles in using DND gel polish. What I personally like with DND gels is that it is odorless. No need to worry if you are up close with your nails because there are absolutely no stinky fumes. Moreover, with its gel preparation, it does not drip quickly compared with most lacquer nail polish types. Not only that, despite being durable, a little technique will easily remove the polish from your nails. Just soak the gel polish with acetone in about 15 to 20 minutes and it is now easier to remove like peeling off a masking tape.
Keeping it Simple while Doing it Fast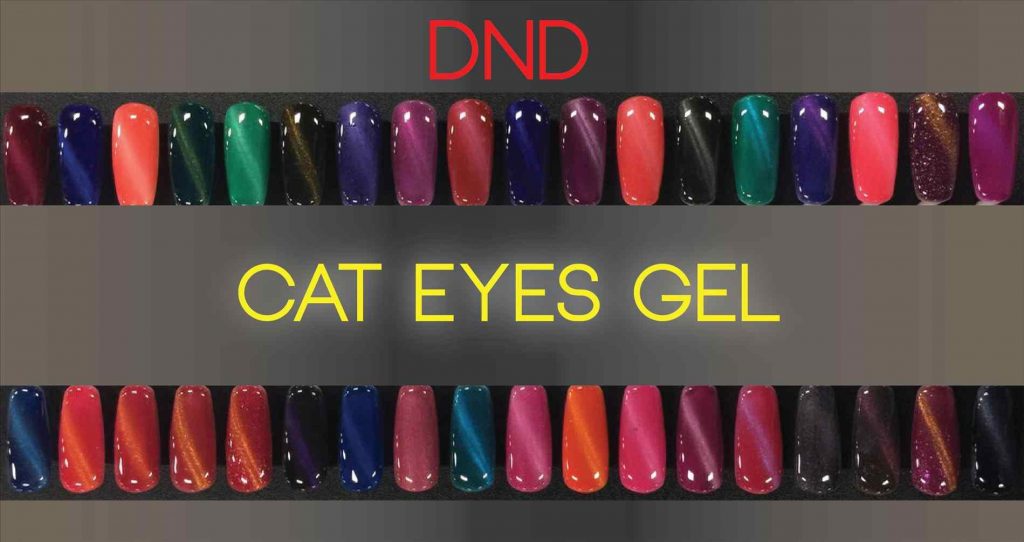 Read more : Best SNS Nails Colors, SNS Dipping Powder Reviews
Knowing the company and the brand may not be enough unless you personally experience the innovative products on DND. If you are not yet familiar with it, then it is worth every penny to give it a try. In the meantime, let me just briefly give you the idea of how the DND Gel Polish can easily be prepared simply and swiftly. Here are the quick and easy steps:
Lightly buff your nails using a foam sander and wipe them with alcohol in a piece of cloth, allow it to dry well.

Slowly apply a layer of coat using the DND Gel Polish of the color you chose.

Use an Ultraviolet (UV) Light to cure the coats for two minutes, or 30 seconds if you are using an LED Lamp.

Have another coat and cure them again under the LED or UV Light.

Practically, it is already finished, but some opted to apply a clear top coat and cure them as well with LED or UV Light.
That's it! No more base coats, no more bonds and primers, and a top coat is optional. Enjoy a vibrant nail polish in 21 days, and that is quite a good length of time.
Definitely, you will get the chance to try it and do it more. It saves time, it saves money as well. With a vast selection of colors and designs, you will able to choose one or a number of colors for your lifestyle and events. As you can see, it is very easy, very fast and easy to maintain.
More Innovative Products and Colors to Come
If you are all into the art of nail design or simply the one who enjoys manicures and pedicures, DND is one of the best partners there is. They have a complete swatch of colors and shades that are very easy to mix and match, easy to apply and very durable. Using DND gels gives peace of mind and the products are user friendly, odorless, easy to cure, and do not have any toxic substance or fumes to worry about.
Finally, creating the DND Gel Polish is just a start for the company's innovation and contribution to the beauty industry. A number of products have come out to supplement the gel polish type and more are coming out soon. Ranging from gel products to gel nail polish colors and designs, DND is indeed the brand to watch for.
Source: https://cosmeticnews.com
Category: Manicure