Majority of the coconut oil products back then sold as edible oils. Today coconut oil has countless options. Beauty and MAKEUP companies use coconut oil as one of the major ingredients in some of the best products coconut oil is healthy, nourishing, it moisturises and highly nutritious. You can use coconut oil as an ingredient for your favourite recipes, use it in baking, or use it as a body care product for your HAIR and SKIN. We will note down the benefits of coconut oil as we proceed.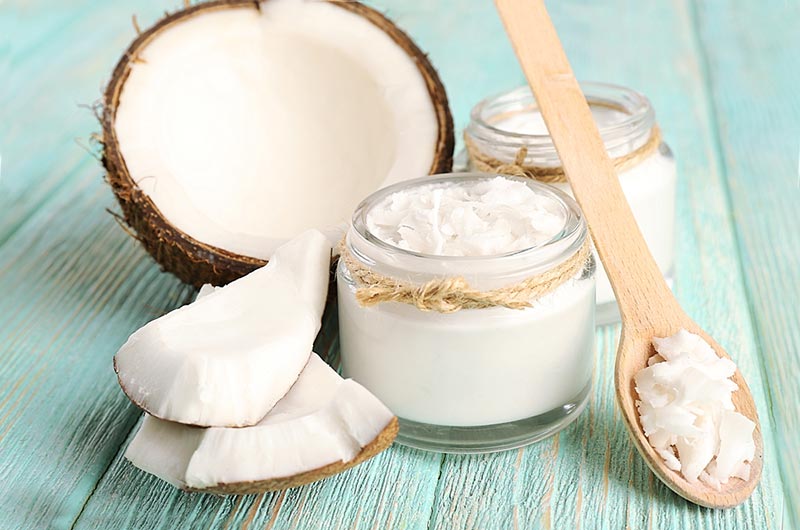 The product comes in different forms. You will find, refined or unrefined coconut oil, organic and non-organic, virgin and extra-virgin. Coconut oil also comes in either a glass jar or a plastic container. Because of the many varieties of coconut oil products in the market, many people have a daunting task deciding on which one to buy for their body care needs. If you do not know what brand of the coconut oil to choose for your body care needs, do not worry because we will help you buy only the best. Our top pick of the best coconut oil has quality products that offer versatility at very affordable prices. All the products are available at Amazon.
See also:
Our Top Picks Of the Best Virgin Coconut Oil Brand
#1 Viva Naturals Organic Virgin Coconut Oil
Made from fresh coconuts grown in the volcanic soils of Philippines, Viva Naturals Coconut Oil has great potency with quality compounds that support skin, hair, and immunity. Every jar of the coconut oil contains the purest form preserves nutrients of unrefined, organic, and cold-pressed oil. This helps to preserve MCTs, and give the skin a silky texture the oil has the pleasant tropical aroma of the coconut. For people watching their weight, the oil has MCTs for weight management; the ingredient helps the body to burn up adipose tissue by increasing the efficiency of the body's metabolism.
With every coconut serving, you feed your body with strong and potent compounds for weight management. Viva Naturals Organic Coconut Oil is also a Natural Fungus Fighter. The coconut oil properties help to fight fungal infections like yeast and candida while at the same time promoting and improving the digestive system and skin texture, tone and health. You can choose to consume the oil in its either liquid form or solid form. It is free from bleach, pesticides, Trans fats and hexanes.
#2 Carrington Farms Unrefined, Cold Pressed, Gluten Free, Virgin Coconut Oil
The good thing about purchasing the above product is that with every purchase you make, you give back to the community. The Carrington care program helps to feed kids and they do so from proceeds from their products. Carrington sources its organic products in Philippine and believes that being part of the community, it is only fair to appreciate the community by giving back. With that said, the 54-ounce organic, unrefined, cold pressed, gluten free, virgin coconut oil starts with only the pristine coconuts from the Philippines. The oil is light, has a clean taste and incredibly versatile.
You can use the coconut oil to sauté your vegetables, add to smoothies, in baking and it is great nurturing oil for the hair and skin. Its nutrient density is potent with every jar of the oil containing MCTs and other quality nutrients. The oil has unparalleled standards and adheres only to the highest standards and grade testing. Before the oil gets to you, it goes through filtering four times. The coconut oil is free from chemicals like hexane and the packaging is BPA free. You can use the oil for your body and skin and for cooking.
#3 Garden of Life Organic Raw Extra Virgin Coconut Oil
Garden of life organic raw extra virgin coconut oil is one of the healthiest dietary oils in the world. You can use the versatile product for your cooking recipes and for the wellbeing of your body, skin and hair. It has a natural coconut flavor and aroma and an amazing taste. The oil is free from Trans fats and any artificial chemicals. It contains medium fatty acids such as lauric acid. The virgin coconut oil does not go through any hydrogenation, bleaching or refinement during its processing. Raw coconut is shredded and cold pressed then fermented to come up with the great tasting aromatic oil.
#4 Island Fresh Superior Organic Coconut Oil
The above is another coconut oil product that offers quality versatility. You can use the oil for different purposes like weight management, cooking, for your smoothies, soups as a night cream, as a natural sunscreen, as a protective eye cream, for your hair and skin and as a treatment conditioner. The oil supports the body's metabolism as well as improving the mental focus. For athletes and gym enthusiasts, the oil enhances endurance.
If you want your hair to grow, thicken and look healthy, use the coconut oil as a conditioning treatment by applying it to the hair roots. Use this weekly and you will be having smooth, soft and beautiful tresses within a short time. The oil is non-GMO and clinically certified.
#5 Nutiva Organic All-Natural Cold Press Extraction Coconut Oil
Nutiva's All-Natural Cold Press Extraction Coconut Oil has a rich nutrient density and it is naturally extracted. The oil is pure, light lasting and has rich oil nutrients containing 63% medium chain triglycerides and 50% lauric acid. It contains no hexane, heat or dangerous and harmful chemicals. The oil is an ideal addition to vegetarian, vegan, raw, whole food, paleo, ketogenic, and gluten-free diets. It is also a great product to use for health and beauty. With its rich natural moisturizing and deep conditioning properties, the oil is a good body care regimen for every part of your body including the hair.
USDA certified and non-GMO, all the ingredients are organic from finest and fresh organic virgin coconuts. The packaging of the oil is BPA free.
#6 Anjou Unrefined Organic Coconut Oil
Read more : 5 Best Straightener for Fine Hair Reviews & Guide
Packed in an improved bottle, the new Anjou coconut oil is as good as it can get. The 100% organic and natural oil is diet friendly and has many nutritional benefits. The beautiful bottle not only looks good from the outside but the beauty of the oil is immensely nourishing. The oil also offers versatility as it has multiple uses. You can use for your everyday cooking of non-fattening diet recipes, you can use it as an alternative to butter and other vegetable oils and you can use as a beauty and body care regimen for the whole body.
It is great for hair as a conditioning treatment, moisturizer and for nourishment. If you are looking for the perfect organic makeup remover, Anjou will give you great services. For even better results, mix your Anjou coconut oil with Anjou essential oils. With this mixture, you can enjoy the most relaxing massages and the tastiest aromatherapy recipes. The cold pressed coconut oil is non-GMO, USDA certified, free of hexane, bleach and Trans fat.
#7 Jarrow Formulas Organic Coconut Softgels
The above extra virgin coconut oil is rich in nutrients and it is a great source of healthy and nutritious MCTs. The 100% cold pressed oil is solvent free and has multiple purposes. You can use the oil for cooking, baking and as a body, skin and hair care product. It does not contain wheat, soybeans, gluten, eggs, dairy products, peanuts or fish. The product does not use any chemical solvents during its production and it contains no artificial dyes or toxic ingredients. Besides MCTs, the oil contains lauric acid and caprylic acid.
#8 Artisana Organic Raw Coconut Butter
Artisana's coconut butter is not just oil but flesh of the coconut. It has the full coconut aroma and taste and come with all the benefits you can get from coconut. It melts in the mouth and has no added ingredients besides the rich organic coconut. The main ingredient operas in the product as raw and does not go through the roasting, toasting or baking process. Certified clean, the oil is USDA certified, non-GMO, vegan, gluten free and a KSA Kosher.
#9 Simply Goodfats Creamy MCT Vanilla Coconut Swirl
Simply Goodfats creamy vanilla swirl is a rich non-dairy creamer used mainly in beverages. It contains MCTS that work to improve the brain and the entire body. Made from fresh coconuts, the creamy vanilla goodness also works as weight management product; it burns up excess fat, fires up the brain cells, calms your daily cravings and sparks up the body's metabolism. It also makes that morning cup of your favorite beverage taste better. You can use the creamer on either hot or cold beverages. The creamer is also great for smoothies, teas and shakes.
#10 Snappy Popcorn Coloured Coconut Oil Gallon
For popcorn that tastes like movie theatre tasting popcorn, use snappy popping oil. The oil gives your popcorn a great buttery flavor. Coloured with beta-carotene, the coconut butter is a favorite for many movie theatres. The cream is a solid consistency and it saves the agony of having to deal with dripping liquid oil. The coconut combines with flavacol to make the most nutritious tasty popcorn cream you will find. It does not contain any artificial chemicals or flavors.
Benefits of coconut oil-Is Coconut Oil Good For Hair?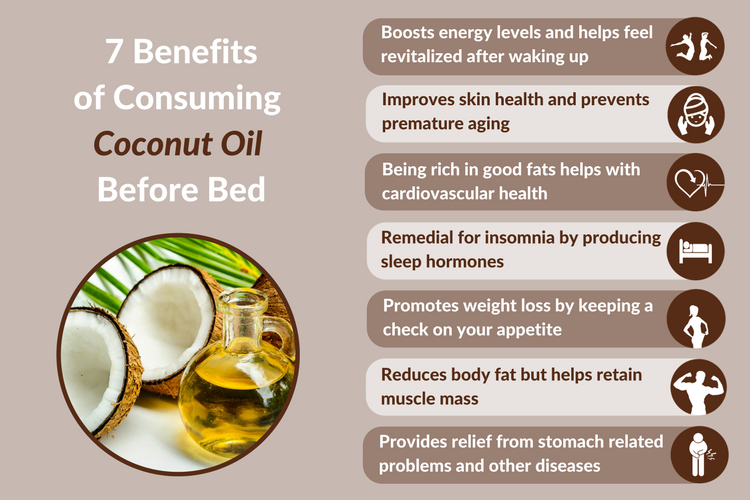 Coconut oil is one of the most versatile products in the world and a product you find in every home. Many people use the oil for various uses. Coconut oil has many benefits that range from health to adding taste and aroma to foods. Below are some of the coconut oil benefits.
Coconut oil contains saturated fats that help to provide the brain and body with energy. The fats also help to raise the levels of HDL cholesterol in the blood. This helps to minuses heart diseases, the fats in the coconut oil known as MCTs go straight to the liver where they turn into ketones and offer fast energy to the whole body.
Coconut oil does not contain unsaturated fats that aid in gaining weight. The saturated fats in coconut oil help to burn extra fat in the body providing you with a weight you can easily manage. The MCTs help to curb unnecessary cravings and still leave you feeling full. The oil reduces your hunger making you eat less which in turn improves the burning of fat from the body.
Coconut oil contains lauric acid which when digested forms monolaurin. Monolaurin and lauric acid combine to kill harmful pathogens like viruses, fungi and bacteria in the body. Some of the best-known bacteria that these substances kill are yeast, candida, staphylococcus and several others
Protects the hair, skin and dental health
Coconut oil is very versatile and you can enjoy its benefits in other areas besides food smoothies and cakes. Many companies that make quality beauty and hair products use coconut oil as one of their main organic ingredients. Coconut oil moisturizes dry skin making you feel hydrated throughout the day. With a less dry skin, symptoms like eczema are less common. For people with damaged hair, coconut oil reverses the damage to give thicker, healthier, Smoother and softer hair. It also acts as a sunscreen to protect the hair from damage by the suns UV rays.
Coconut oil boosts brain functions especially in patients that have Alzheimer's disease. People with Alzheimer's suffer dementia mainly because of the malfunction in their brains. Coconut oil contains ketones, which help to reduce the symptoms and increase the functions of the brain cells. Though the studies are still on going, there is enough evidence in many patients that have gotten better after including coconut oil in their medical regimen.
Read more : 11 Best Hair Dryers for Every Hair Types
Coconut oil adds flavor to the sex life. It smells great, tastes good and has wonderful moisturizing effects. You can use it for massage or many other different ways to liven up things in the bedroom.
MCTs contained in coconut oil can also help to build body muscles. If you want to keep that body looking fit, try adding some coconut oil to your healthy shakes and smoothies before and after a workout. You will not only add more energy into your system, but you will see the muscles start popping out. The oil enhances stamina and gives you the strength to work out more and for longer periods.
The oil helps to improve digestion by aiding the body to absorb calcium, fat-soluble vitamins and magnesium. Take the coconut oil together with omega 3 fatty acids and you will have a great digestion mechanism.
Both men and women suffer many problems die to hormone disruption. The disruption can cause problems like skin dryness, breakouts, mood swings, and menopause and period pains among many others. Coconut oil contains lauric acid which helps with maintain the hormonal balance in the body. The fat in the acid is especially good for women going through menopause because it controls the estrogen levels.
Toothpaste was not always there and before its invention. People swished oil around their mouths to clean their teeth as well as cleanse the whole mouth. The MCTs contained in coconut oil helps to keep the mouth free from bacteria thus reducing the risk of gum diseases. Even if you use toothpaste daily, some experts recommend that you try coconut oil pulling at least three times a week to keep your mouth healthy always.
Keeps the lips soft and moisturized
The skin around the lips is thin which makes them dry out fast. To keep the lips well moisturized, use coconut oil regularly, the minerals in the oil will take away the dryness leaving you with supple, soft, kissable and smooth lips.
What to know before buying coconut oil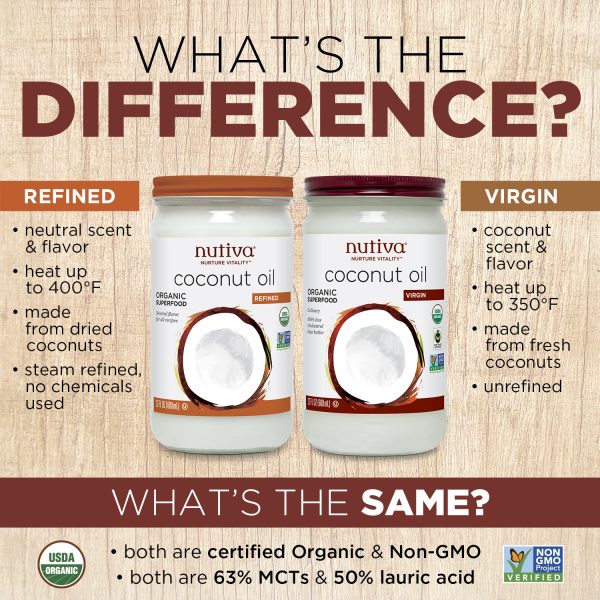 Even though all the coconut products have one main ingredient, which is coconut, not all the products in the market are the same or equal. The most important thing to look for when you are buying your product is what is on the label. Checking this out will tell you what kind of coconut oil product you are buying. The things to look for on the label are
This means that the oil is free from pesticides and intensive farming preciouses. You should make sure that there is a logo certifying the oil as organic.
Cold pressed means the processing of the oil is directly carried out from the meat of the coconut at controlled temperatures. This means that the oil has all the nutrients intact.
This means the oil is made from dried coconut under a process of bleaching and deodorization.
This means he oil is freshly made from mature coconuts and it has not undergone through any processing. The other name for unrefined is virgin coconut oil.
Wrapping it up
Using coconut oil is both fun and healthy. The oil has many uses and many benefits. Imagine having a product at home that you can use in your recipes, in your cakes, ion your hair, skin, LIPS and even use it as a massage relaxer? With the many benefits, no wonder there are many products in the market. We hope the above top picks will help you in choosing what you want. You can mix the oil with your best makeup products for better results. You can also add it in your best shampoo for healthier, shinier and softer hair. Whatever your choice, you are covered.
Best Coconut Oil for Skin and Hair On Amazon:
Source: https://cosmeticnews.com
Category: Hair Growth Products