When you are looking at beauty care, experts advise that you should not spend your money on expensive mascara but invest in an excellent foundation. What about when considering a good hair routine, is there a difference between the ordinary hair dryer and the professional hair dryer?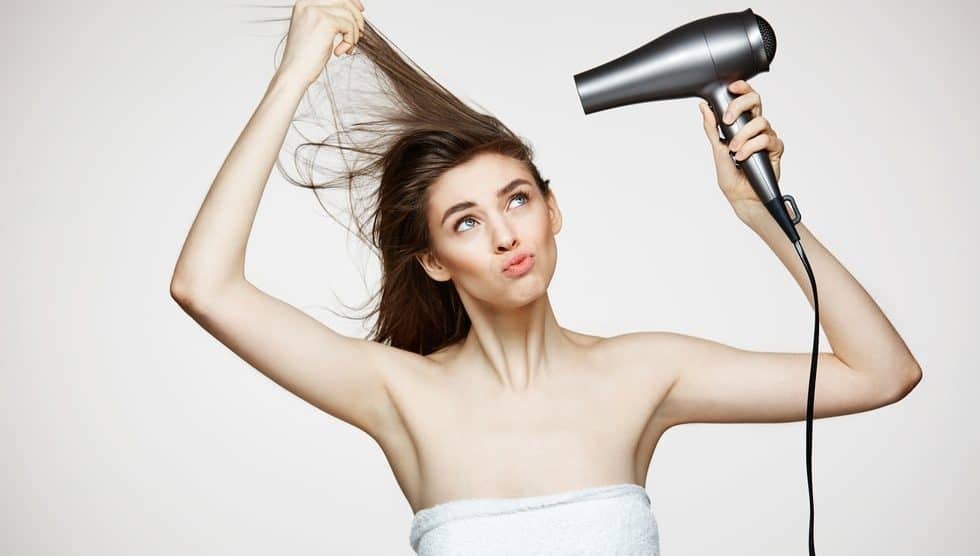 A lot of women do not give a hair dryer the credit it deserves. A hairdryer plays a vital role in a woman's hair routine. Without a good hairdryer, you would have to wait for a long time so that your hair can dry. With some few practices, women can use just a good hairdryer and a brush to style their hair. There are several hair dryers in the market, making it difficult to choose the best to use. We decided to make it easy for you and listed the top 11 best hair dryers in the market today.
See also:
The Top 11 Hair Dryers in The Market
Conair 1875 Watt Full Size Pro Hair Dryer
Weighing only 1.4 pounds, the Conair 1875 Watt Full Size Pro Hair Dryer is made with a tourmaline ceramic technology that allows it to provide uniform heat to enable fast drying of the hair and to help prevent hair damage. The device is as well able to last for long as the ceramic technology helps to avoid heat damage. It comes with a wattage of 1875 watts and is only in black or chrome color. It has a five-foot power cord that enables you to move around freely while using the dryer. It comes with a concentrator that focuses the airflow. It has a cool shot button that when pressed releases a cool breeze to the hair sealing the follicles making the hair appear shinier.
Revlon 1875W Compact & Lightweight Hair Dryer
If you are looking for a hair dryer that is lightweight, has a compact design and is great to travel with the Revlon 1875W Compact & Lightweight Hair Dryer is just what you need. You can find it in three colors: Yellow, Black, and Pink. The hair drier has a wattage of 1875 watts. It has a setting that can allow you to regulate the amount of heat and speed required to dry your hair. It comes with a removable end cap to make it easy to clean. It has a ring feature that enables you to hand the device in storage easily. You can use the hair drier without fear of slipping as it is protected with anti-slip bumpers. Regardless of the design, you are looking to achieve, be it striking straight locks or big waves, the cool shot button will help you all the way.
Infiniti Pro by Conair 1875 Watt Hair Dryer
The Infiniti Pro by Conair 1875 Watt Hair Dryer is made of ceramic technology that guarantees uniform heat reaches your hair for faster drying and less damage. It uses ionic technology to get rid of the water in the hair and provide you with smooth and shiny hair with 75% less frizz. The dryer comes with three heat and two speed settings that allow you to regulate the temperature and airflow dependent on your needs. It as well comes with a diffuser that helps give your hair textured styles and a concentrator for smooth hairstyles. Expect the drying time to be 50 percent faster.
Revlon 1875W Infrared Hair Dryer with Hair Clips
The Revlon Infrared Hair Dryer uses infrared technology to tap into the natural moisture present in the hair to prevent over-drying while at the same time delivering an exquisite shine. The dryer is made with three layers of ceramic technology that allows it to provide uniform heat and reduce heat damage. As well it utilizes the Tourmaline Ionic Technology to get rid of the water present in the hair giving you a perfect and smooth result. You can get customized and well precise hairstyles by using the concentrator and volumizing finger diffuser attachments. The dryer comes with two heat and two speed regulators for better control.
Conair Vagabond Compact 1600 Watt Folding Handle Hair Dryer
The Conair Vagabond Compact 1600 Watt Folding Handle Hair Dryer comes with a stylish ergonomic design and folding handle making it great for travel. The dryer is small but packs plenty of power of 1600watts. It has a dual voltage conversion that is well hidden inside the device. It has a regulator with two heat and two speed settings and can be used on all hair types. The dryer is very lightweight as it weighs only one pound.
Remington Hair Dryer
The Remington Hair Dryer combines the use of ceramic, ionic and tourmaline technology to provide powerful airflow, to dry the hair faster, and reduce on frizz and static. It has a regulator with three heat and two speed settings allowing you to set just enough of what you need. You can then finish the drying in style by using the cool shot button. It comes with a concentrator and diffuser attachment that helps you create amazing hair styles. During use, the dryer releases micro-conditioners to help protect against hair damage. You can remove the air filter to clean and ensure it is working at peak efficiency.
BaByliss Pro Nano Titanium Travel Dryer
Read more : Redken Scalp Relief Oil Detox Shampoo Reviews
The BaByliss Pro Nano Titanium Travel Dryer is a fantastic travel companion. It comes with a foldable handle and a dual voltage that allows for use anywhere in the world. The drier uses Nano Titanium technology making it lightweight and easier to handle. It has a powerful 1000 watts motor enough to take care of your drying needs. Expect your hair to have a natural ion-generated shine after use.
Jinri Professional Tourmaline Hair Dryer
The Jinri Professional Hair Dryer comes with a 1875w motor powerful enough to dry your hair within a few minutes and with less noise. The dryer uses Negative Ion Tourmaline that locks in moisture while protecting against heat damage. The result is a smooth and silky hair that is free of frizz. It comes with a regulator with three heat and two speed settings to help you take charge of the drying process. A removable air filter allows you to ensure maximum efficiency when you clean the dryer. It comes with a concentrator and a diffuser. The device comes with a one-year guarantee replacement and a two-year warranty.
NITION Negative Ions Ceramic Hair Dryer
The NITION Hair Dryer comes with a lightweight body that weighs 1 pound with a compact body that is comfortable to handle. The outside outlet grill of the dryer is infused with Nano Silver, Argan oil and Tourmaline that make the hair healthier, shiny, smooth and anti-static. The device is designed with a broader air outlet that provides more space for drying the hair in one go making it 20% faster than any other diffuser. It has a motor that runs on 1875 watts providing enough power for faster drying. The NITION Negative Ions Ceramic Hair Dryer come with a safety plug that is activated in case of a short circuit or electricity leak. The package comes with a diffuse, comb and concentrator attachments as well as an extra reserve air filter net.
Polder Style Station – Hair Styling Storage Unit
The Polder Style Station Hair Styling Storage Unit provides a versatile way to store your hair styling tools neat and safe. The station is designed with an inner silicon base and an outer stainless steel mesh. You can easily fit your hair styling tools in one location. Ia t contains compartment s that can fit hair dryers, curling irons, hair straighteners, and brushes. It has a rear storage pocket that keeps all the cords neatly stored away.
mDesign Farmhouse Metal Wire Bathroom Wall Mount
This farm inspired haircare storage has enough space to store any hot styling tools as well as combs and brushes. It can hold hair dryers, curling irons flat irons and brushes. The storage is made from steel wire with a rust-resistant finish. You can easily maintain it by wiping with a damp cloth. The storage unit is simple to install and can be set up in bathrooms or on cabinet walls. It is designed to help you maximize storage while not cutting into a limited bathroom space.
Even though many people do not give much thought to it, what you dry your hair with is an integral part of your hair care routine. When combined with the right products, a good hair dryer can successfully provide you with a good hair day. Having the wrong hair dryer, on the other hand, is welcoming lots of problems. The top reasons why you should not just choose any hair dryer is because;
Cheap hair

dryers may be too hot and lack the required power- when you use such

a blow-dryer, you end up exposing your hair to heats for extended

periods leading to damage of hair.

A poor

hair dryer can lead to frizz – when a hair dryer does not have the

required amount of heat to dry the hair, it may take quite some time

before the hair thoroughly dries. For most people, they give up

rather than wait for the blow dryer and leave with a hair full of

moisture that leads to the development of frizz.
What do you look for in a hair dryer?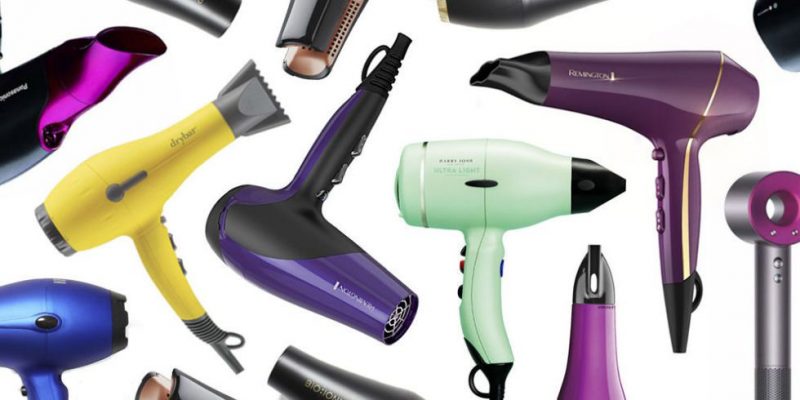 Just like there is a sure thing to look out for when choosing a good oil for hair growth, a hair dryer has essential qualities that you should consider when shopping around for one. Some are made with the technology that promises to deliver precise results such as de-frizz curls, straighten waves or dry hair in minutes. Other come with unique designs. With the various option in the market, it can be overwhelming looking through all the features. However, with the right knowledge, anyone can find the right hair dryer that matched their hair type and solves their needs.
You Need to Know the Hair Dryer Wattage
What is the strength of the blow dryer's motor? A hairdryer that has a motor with a high wattage produces a wing with enough force to dry the hair quickly without necessarily using too much heat. Hair dryers that have lower wattage motors do not rely on the power but the heat to dry the hair. If your hair is easily damaged, you should opt to buy a hair dryer that has a wattage of 1800 and more. Still, if you do not want to keep replacing your hair dryer constantly, you should get a hair dryer with a high wattage. Hair dryers that rely on than power tend to burn out since the motor experiences too much stress continually.
What Material is used to Make The Hair Dryer?
The market is flooded with hair dryers that have embraced technology by using various heating materials including titanium, tourmaline, ionic and ceramic. However, for someone new in the market, such terms can sound foreign. You should know how each material affects the hair dryer to make your decision.
This hair drier uses negatives ions to combat and displace the water molecules in the hair that is characterized by having a positive charge. The benefit of such a hairdryer is that it is useful in speeding up the blow dry process. An Ionic dryer helps get rid of the excess moisture that is close to the hair cuticle. It also helps deal with unwanted frizz. The ionic hair dryer is sufficient for anyone that has thick and curly hair as it can help cut down the drying time. However, the hair dryer may not be ideal for anyone with thinner and flatter hair. The hair dryer may lead over-dry your hair making it flat and look dull and jaded.
Read more : How To Make Your Hair Shorter
Tourmaline hair dryers as well operate with the same technology as the ionic hair dryers. However, the internal parts of the dryers are covered in tourmaline, a metal that adds more negative ions to the air making the drying time even faster.
Ceramic and Porcelain Hair Dryers
The internal heating properties of these driers are coated with ceramic or porcelain materials. As such, the heat they produce is consistent and relatively gentle. Just like ionic dryers, ceramic and porcelain dryers also speed up the drying process. This type of hair dryers is best for fine hair that is prone to damage.
Hair dryers with internal parts covered in titanium can provide fast drying time, good heat distribution and consistent temperature. Due to titanium being lightweight, the hairdryer usually is small and easier to handle. However, due to the hair dryer having titanium elements in the internal parts, there is an increase in temperature of the airflow. This temperature may be pleasant to those with thicker and stronger hair but a nuisance to those with brittle hair.
Does it have an Ergonomic Design?
When purchasing a hair dryer, you want to get one that has ergonomic features that make it easy to handle. You should inspect a dryer and check how convenient it will be when using it. Look at the button placement and ascertain that it is easy to reach. Getting a dryer with retractable cords is as well helpful when you look at traveling and storage.
How much does it weigh?
The weight of the dryer is an essential factor to consider. If you have long and thick hair, the approximate time it would take to dry the hair entirely is 20 minutes. If you get a blow dryer that is heavy, you will stress your arm and tire fast before completing the blow dry. It is essential that you get a hairdryer that your arm can manage over long periods.
Does it have a heat adjustment feature?
It is essential to get a hair dryer with a heat adjustment feature especially if you have fine and thin hair. The heat adjustment feature allows you to control the heat depending on your requirements. When you want to speed up the drying process, you can increase the heat, and when you do not have any hurry, you can lower the heat, safeguarding your hair from damage.
Does it have a Cool Shot Button?
You can opt to choose a dryer that comes with a cool shot button feature. The feature helps you to send a stream of cold air to hair after you are done with the blow dry. The cold air contributes to sealing the hair cuticles giving the hair a shiny look all day.
How long is the Warranty?
The hair dryer is an electrical device. When buying electrical devices, it is essential that you get those with a warranty to protect you from any damage within the first period of use. The price of the dryer should coincide with the period given the warranty. A dryer that is pricey should have a warranty that covers at least one or two years of use. Carefully check if there is anything that may render the warranty useless before purchasing the hair dryer. A good example is a warranty that does not cover the shipping costs making the return of the dryer extremely expensive.
Cost and Quality
A high price is not a guarantee to quality when it comes to hair dryers. Even so, high-end dryers function better, faster and for longer than low-end dryers. A cheap dryer may get the job done. However, it may contain a low wattage making it dependent on high temperature to dry the hair. By continually using this dryer, you risk damaging your hair and leave your curls brittle and dry. The dryer does not last for long. You may use it for one or two years before you start experiencing problems.
High-end dryers, on the other hand, are very costly. They are the best to use for professionals. Since they are of high-quality material, they can withstand high temperatures giving them protection against damage from heat. They as well are very light and can be admirably quiet. It is important to always perform extensive research before making any purchase.
Summing up
In today's society, advancements have been made in the field of beauty. Technology has become a part of our daily beauty routine. When it comes to hair maintenance, it is not only about getting oils that help with hair growth or getting shampoos that can thin your hair. Different devices can be used to aid in the maintenance of hair. Such include hair straighteners and even blow dryers. To select a blow dryer that can serve you well, you should conduct extensive research about the product and find the technology that works well with your hair and fulfills your personal needs regardless of the budget.
Source: https://cosmeticnews.com
Category: Hair Care