So what are you waiting for?
Take a look at our list of short hair color ideas and find the right shade to make your wildest dreams come true. Who knows? You might even end up loving it so much you don't want to go back!
Best Short Hair Color Ideas for Women
1. Pink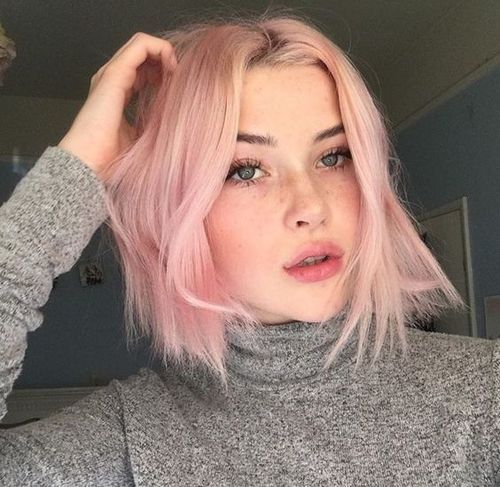 Pink is one of those colors that can either be shockingly bold or completely subtle, depending on how light-handed you are with it. Naturally, it makes a great choice for summer, as a beachy touch-up between the lighter blonde tones that will already be in your hair during warmer weather.
You'll have some serious fun with this color and it's not going to take nearly as long to get out as many other options if you decide you're done with it later on down the road.
2. Blue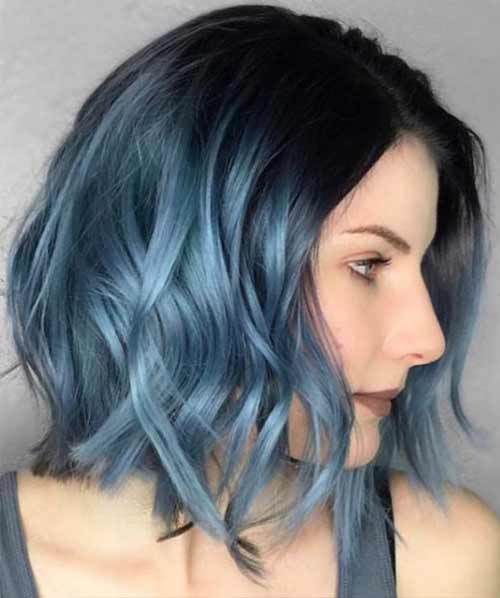 Blue hair may sound a little crazy, but it's actually a great way to get out of your comfort zone, so why not? The only real limit here is your imagination; you can go with something as subtle as pastel or as intense as the super-saturated shades that seem more likely to come from the salon in an anime than life in real life.
But if you're going to do blue, take a look at this sea of gorgeous inspiration for some color ideas! As you can see, there are just no rules when it comes to taking on the sky (and isn't that liberating?).
3. Pastels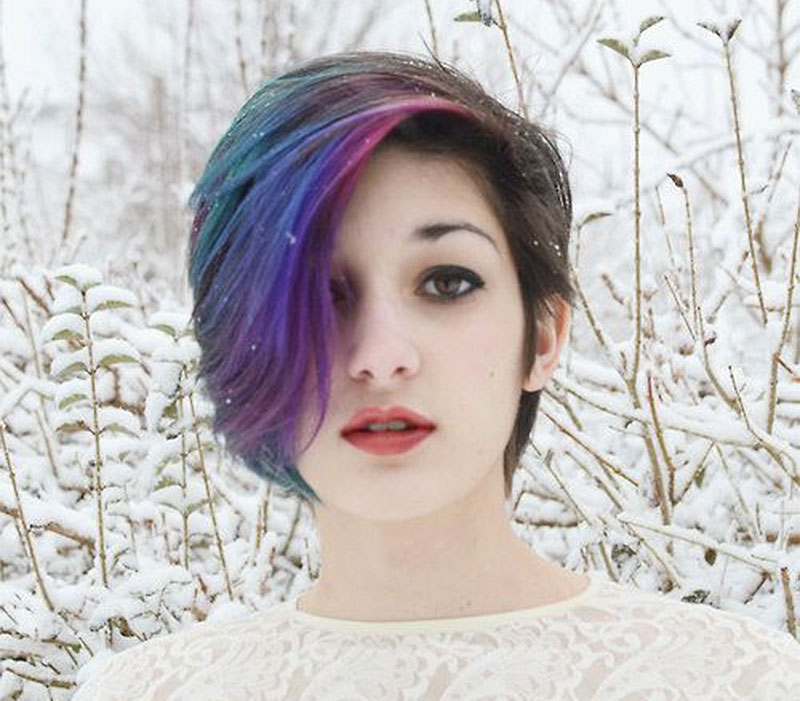 Pretty much any pastel shade will work well on short hair and they can look great as a contrast to the color you already have, which makes them perfect for bringing into your look when there's no way you'll be able to take on a full new shade. You can even change up the depth and intensity of any pastel by simply adding more or less dye.
Even better? Pastels tend to be easier on your hair than many other colors, making them a good choice if you're looking to lighten things up but aren't sure about taking that big step yet.
4. Copper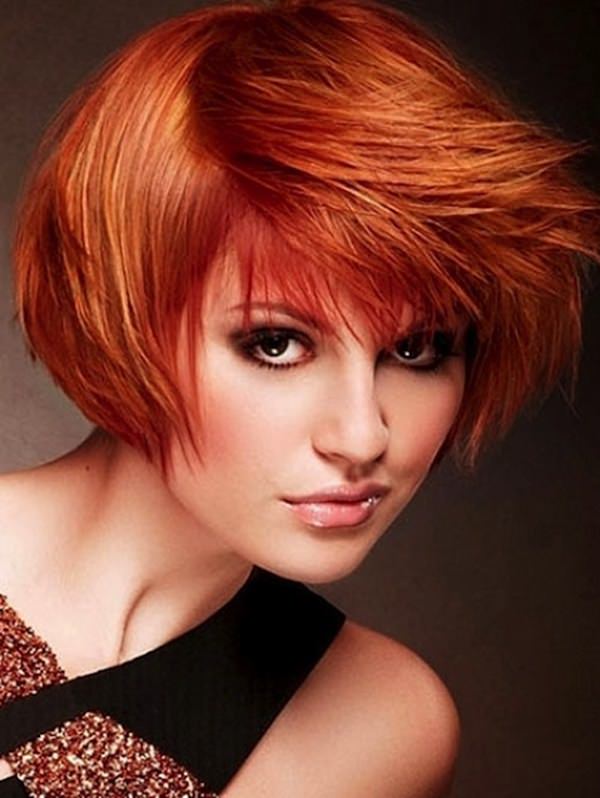 If you're going red, why not go copper? Right now copper is one of those "it" colors that looks gorgeous in every iteration from sun-kissed golds to deep coppers that look like they were pulled straight from a fire.
Plus, it's always fun to watch the progression of the dye job when you're just dying your natural color a little redder; that's one of the reasons why many people love going with this shade. It also doesn't have quite as much bleach in it as some other colors do, which helps keep things feeling a little softer on the noggin'.
5. Silver or Champagne Blonde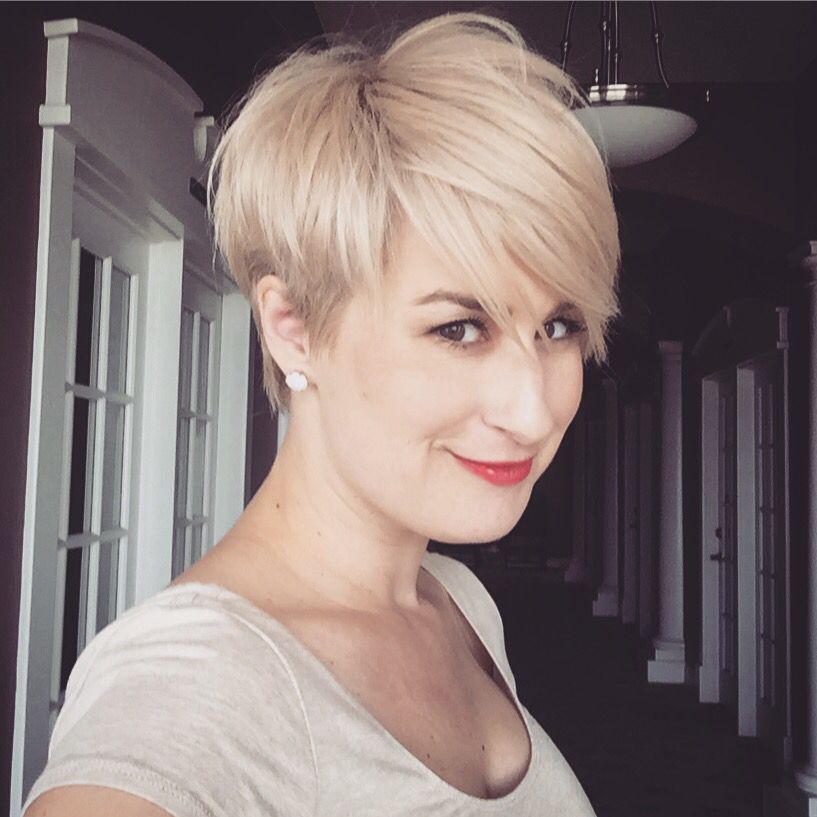 Silver is awesome because it can look totally different depending on how light-handed you are with your colorist (particularly if yours is good at dip dyeing). You can go bold and crazy bright like Kate Bosworth here, but it will still manage to look pretty darn sophisticated.
In other words, this is one of those colors that wears the "crazy" label pretty well. It's also a shade that naturally doesn't look processed, unlike many other options to make your hair stand out in a crowd. In fact, it can actually give you an extra boost of confidence because it looks so subtle and natural.
6. Soft Purple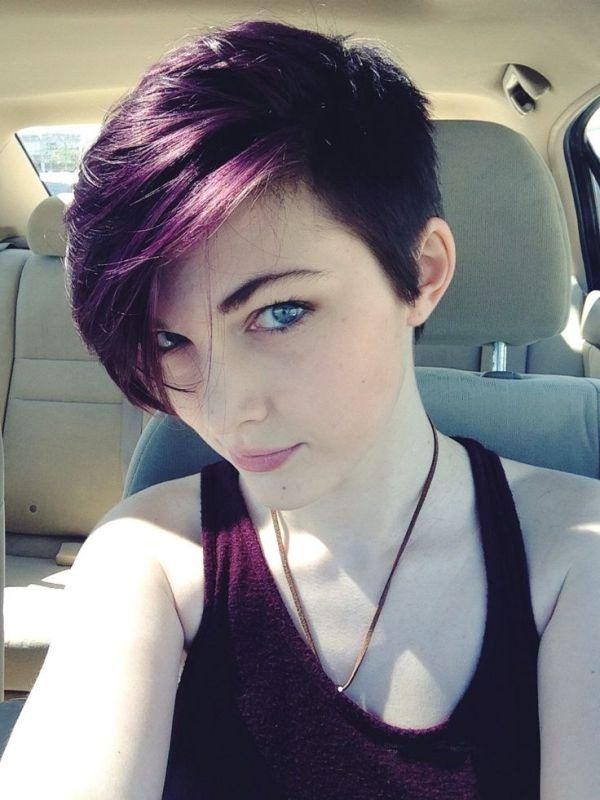 Purple may be more extreme than you think; don't forget that vibrant purple has made quite the comeback over the past few years. While many shades are difficult for most people to pull off , there are some that sell themselves on subtleness. Take lavender, for example, which looks gorgeous on just about anyone and is a great way to ease your way into the trend if you're not quite ready for an all-out, electric purple dye job just yet (not that there's anything wrong with that).
7. Plum or Burgundy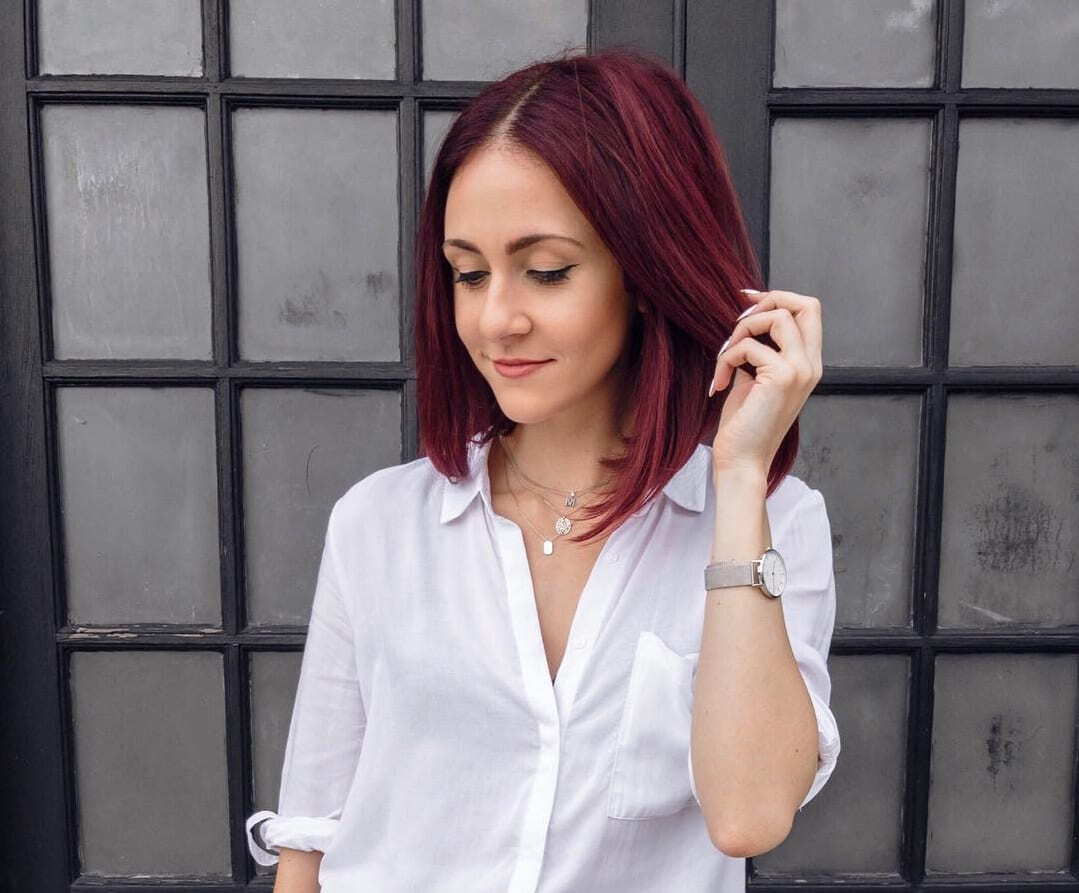 Much like pastel pink and blue shades, plum and burgundy are low commitment options when it comes to the hair color trends world. You can go as subtle as you want depending on how dark or light your base shade is already; darker tones will mean a smaller change than lighter ones will in either direction.
If you're concerned about going too extreme but still love the idea of a purple hue, try a deeper shade and change things up a bit to help you ease your way into the trend without taking it too far.
8. Bright Pink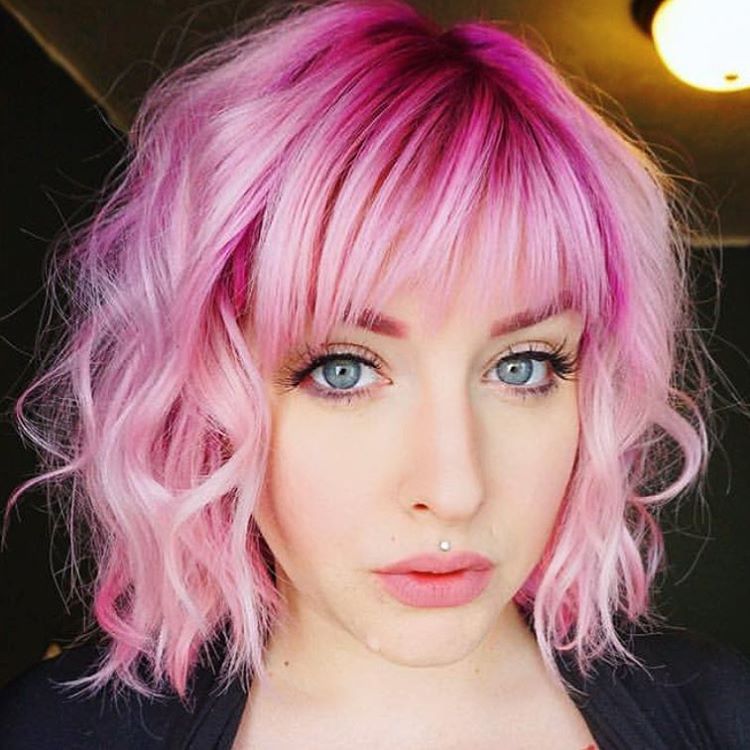 Bright pink is sometimes referred to as hot pink (though that term can actually be used for any bright pink shade). Just like with most of these other shades, the key here is to keep an eye out for how light-handed your stylist is being with them; more often than not they're going to fade faster if they're more intense than what you would typically get from a salon.
Even better? As long as you take good care of them, some will even last through several shampoos before disappearing on their own!
9. Silver Grey or Silver Lining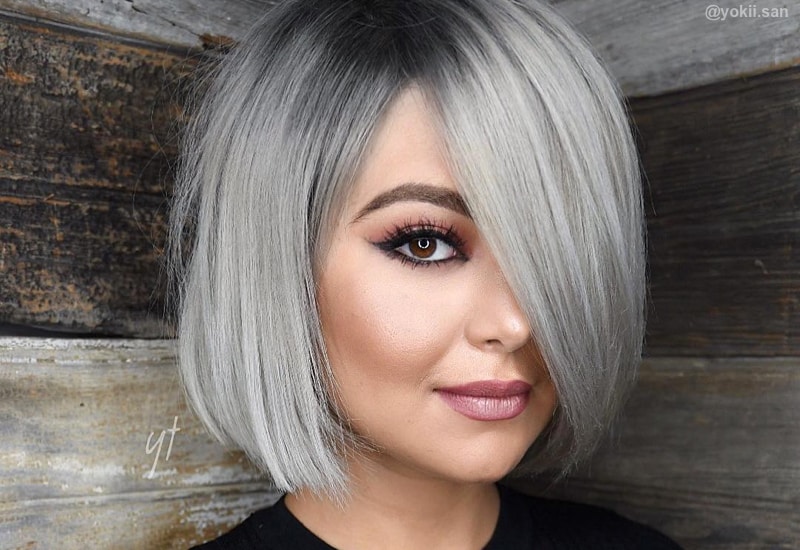 Silver grey can be a great way to keep things bright while still lightening up the overall look. Don't underestimate it, though; this is one of those colors that looks just as good on short hair as long strands.
Keep in mind that you'll want to talk with your stylist about what shade you're going for. Like with any other hue, there are usually several shades within the family and some may look better than others depending on your natural hair color.
10. Teal
Out of all the trendier options out there right now, teal may just be my favorite. It's a great color to go for if you're feeling confident and want to really show that off through your hair, but it can also look equally as gorgeous when toned down a bit. If I could pick one color out of this list to try, this would definitely be it!
11. Dark Brown with Lowlights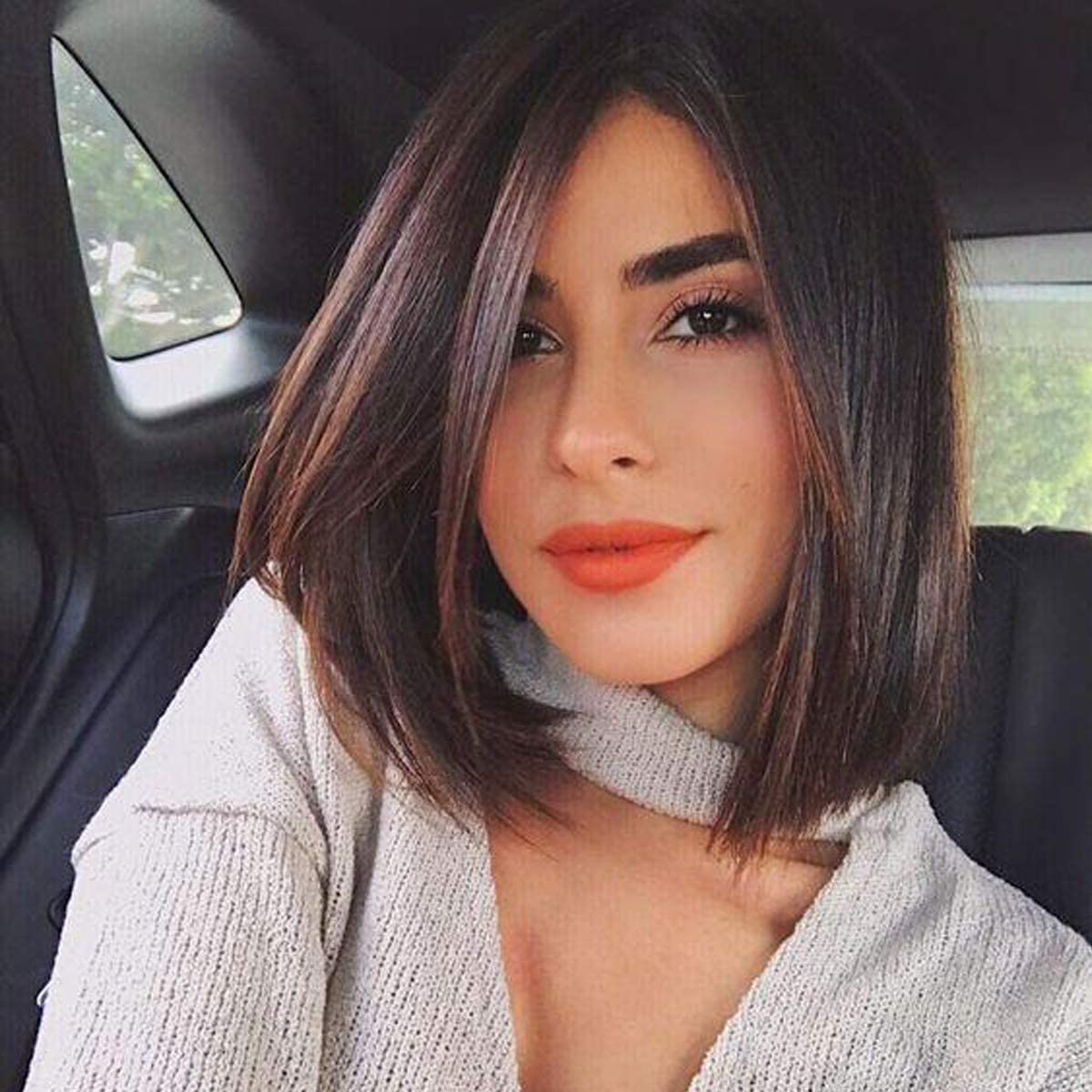 You don't always need to go bold in order for your hair color choice to make an impact; sometimes all it takes is the perfect amount of contrast. Adding lighter pieces throughout darker strands can help you play up browns while still lightening things up a bit at the roots — and doing so makes sure that anyone who sees you won't quite be able to nail down your shade on first glance because they won't be able to see it all at once.
12. Black with Blue or Purple Highlights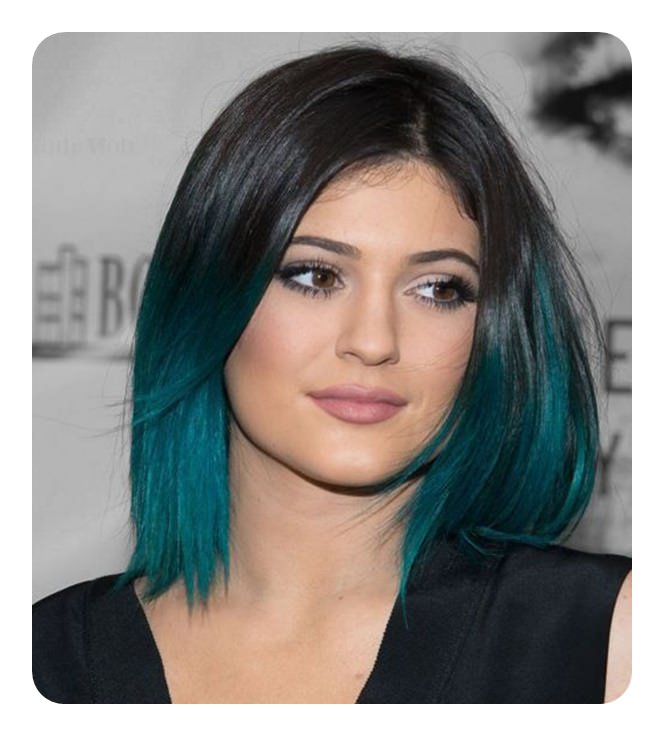 I stand by my statement that you can never go wrong with highlights, but don't underestimate the impact that they can have when used in conjunction with a bright color such as blue, purple, or even red .
Not many shades look as good next to black hair; usually anything lighter looks almost washed out against its natural darkness and makes the hue disappear into your overall silhouette.
13. Pastel Rainbow Stripes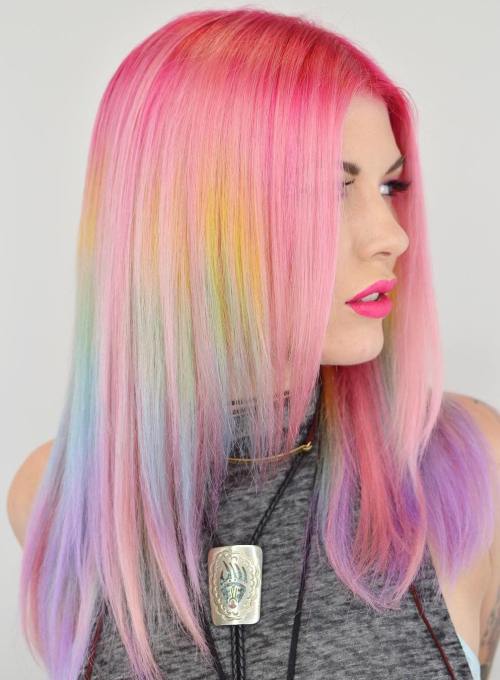 When it comes to cute ways of going bold without being too extreme, one of my personal favorites is pastel rainbow stripes or swirls through dark hair!  If you still want all the pink and blue glory without going too over the top, one of these styles is a great way to have it all.
14. Red or Burgundy Highlights
There's just something about burgundy that makes it pop in a way other reds don't always; plus it tends to fade much faster than deep tones tend to and may even give you enough time with your hair colored this shade before needing any touchups!  If you haven't given them a shot yet, here's why now is the time:
15. Light Green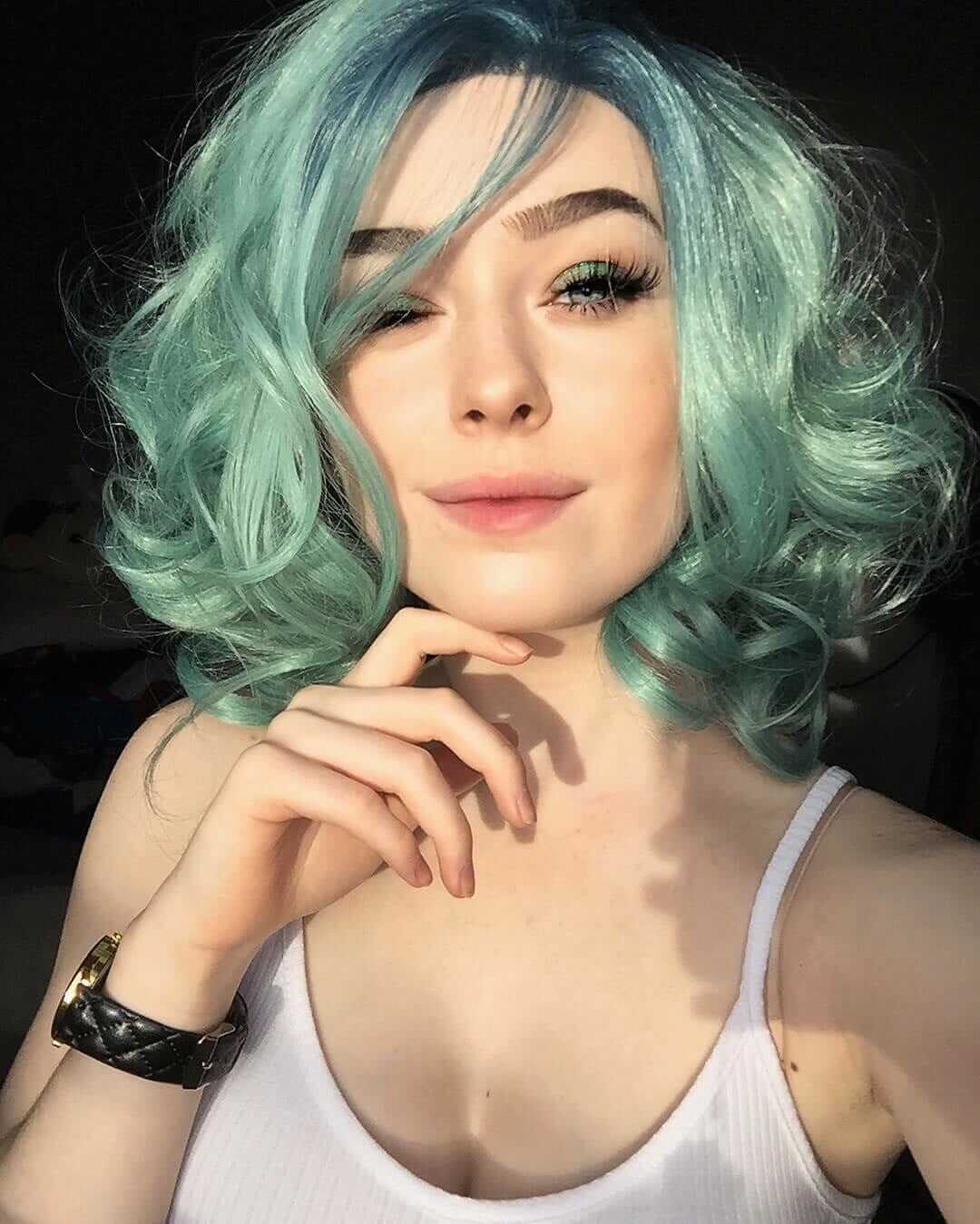 Green is another shade that tends to fade faster than most other colors due to how subtle it is by nature. This means that if you don't want anything too drastic but still want something as brightly colored and eye catching as possible, this will likely give you the results youre looking for.
Of course, if you're worried about being brave enough, there are always options like these:
16. Brown with Pumpkin Highlights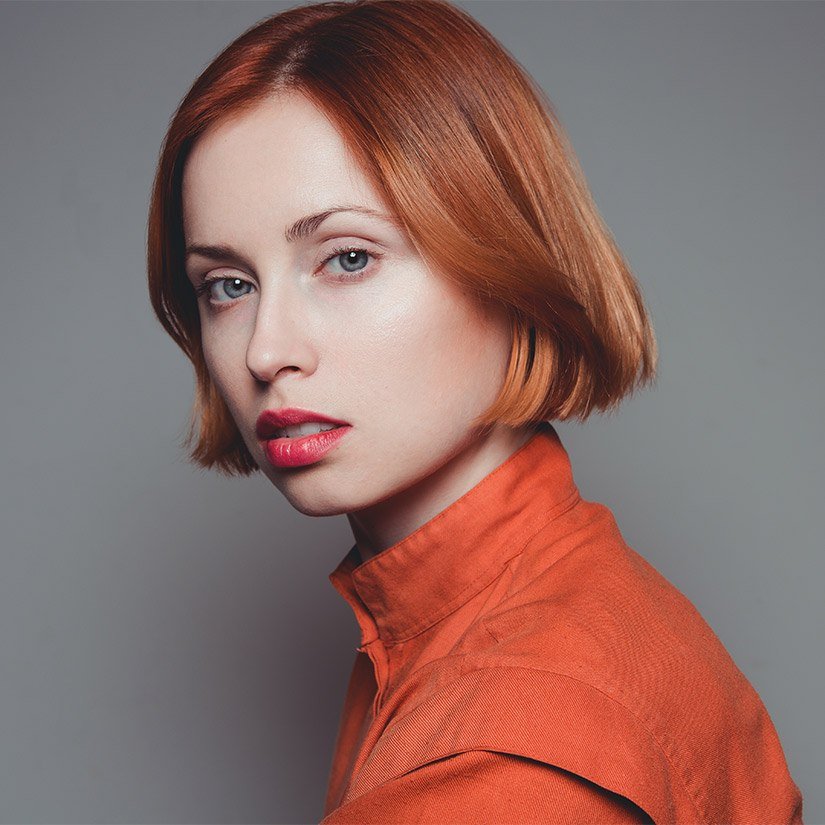 If you're nervous about what a color change will do to your short hair, adding lighter pieces can help soften the transition and make it look like it's a natural part of your shade instead of something that just got put in there.
Too many people underestimate the impact that highlights can have on their overall look because they don't always think too much about how they'll look as individual strands; focusing more on how it appears when everything is together can give you an idea of what it will all like when it's completed!
  17. Neon Pink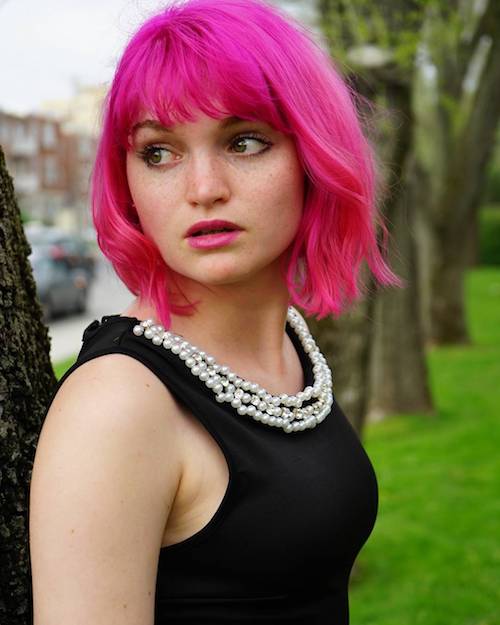 One of the biggest trends in hair right now is something that has been nicknamed "unicorn hair"; it's neon pink and doesn't hold back. If you're looking for a more subtle take on this stunning hue, just remember that less is more; even if you've got the light to pull it off, there's no need to go overboard and keep things bright without being brassy!
18. Lavender Highlights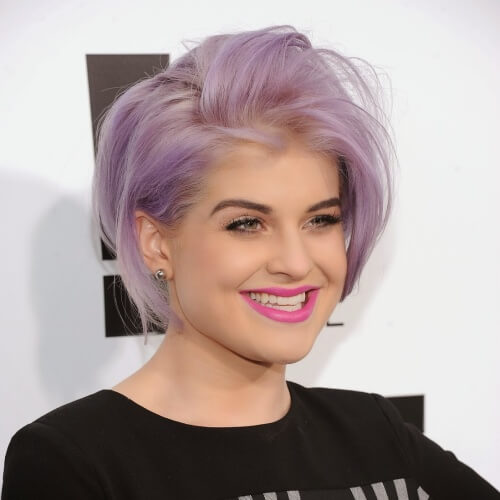 Lavender is becoming popular in hair color thanks to celebrities such as Emma Watson (who has since gone back to her natural red hue) , and I can definitely see why once you take a closer look at what it really looks like — just check out this pastel purple look she had before she went back to her roots:
19. Rose Gold Locks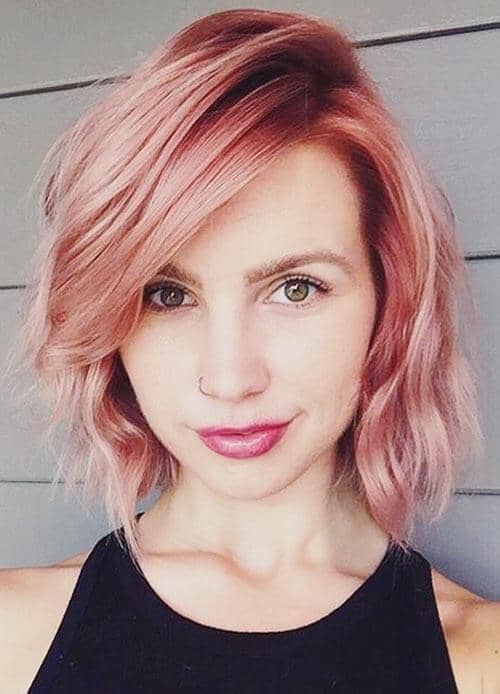 One of the biggest names in fashion recently created a phenomenon that swept the internet — Rose Gold; a color that wasn't quite pink, wasn't quite gold, and somehow managed to be the best of both at once. …While these looks are definitely more dramatic than anything you're likely to ever see me trying, I'm not so sure that's a bad thing:
20. Mint Green Highlights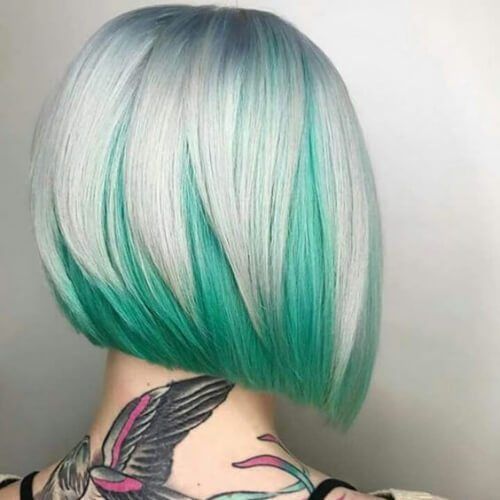 Mint is one of those shades that can look good with practically any other color; it has just enough contrast without being too much to overpower your base hue :
22. Orange Highlights
If you're looking for something a little less harsh than neon but still want to push your color boundaries and stand out, orange is one of the most natural ways to do it.  It's bold without being obnoxious.
23. Purple Highlights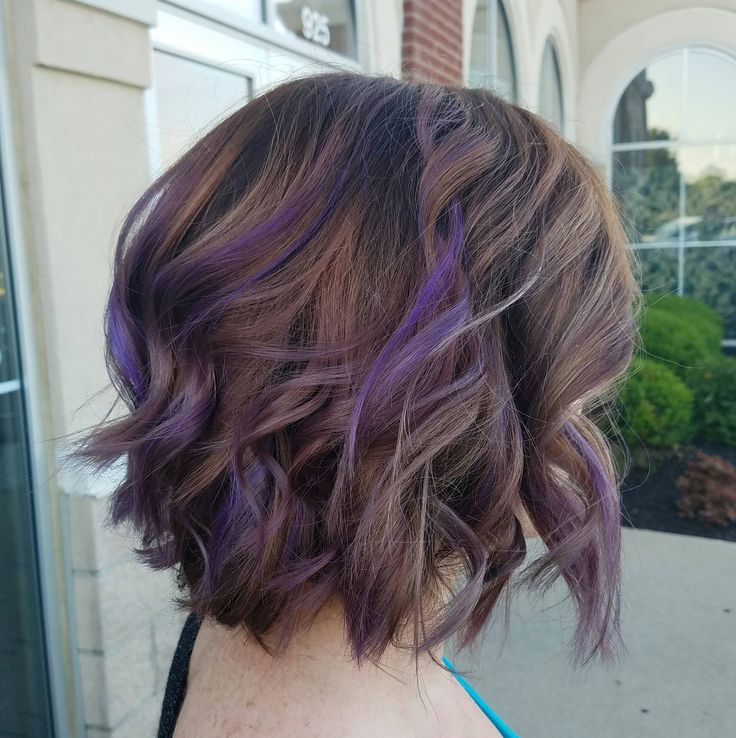 If you're looking for something even more subtle than Lavender, try out purple instead; it gives off a similar feeling as lavender does, it just has a slight change that makes it feel less like your hair is missing something and more like someone decided to add something awesome to it.
24. Asymmetrical Bob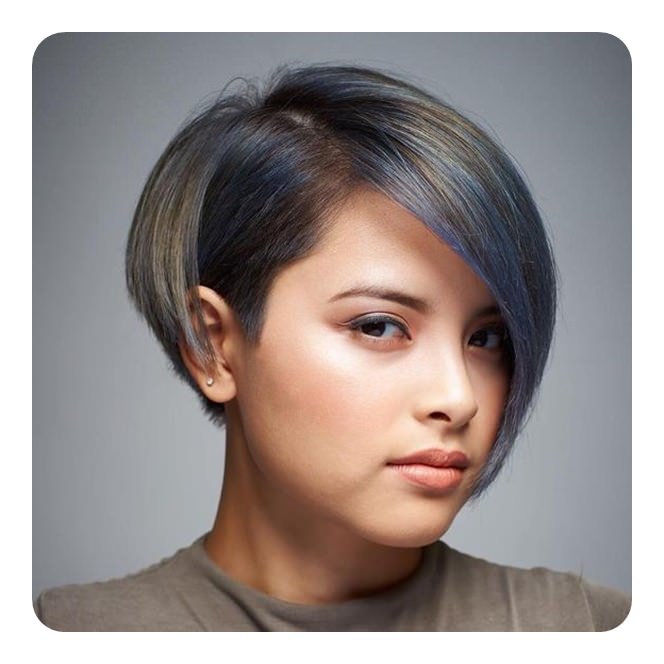 The asymmetrical hairstyle is also a go-to for me; it's not too much or too little, and still manages to be feminine despite being a bold style. Combined with the color is like icing on top of cake!
25. Nude Highlights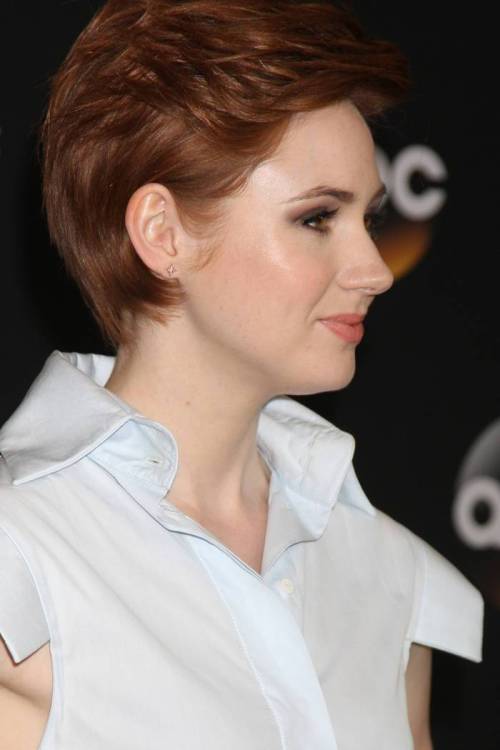 Brunettes are often stuck between a rock and a hard place when it comes to hair dye — there's not so much that they can do without running the risk of going too far, but you can't go too subtle without losing the effect completely.
A nude highlight is a great compromise if that's something you're looking for — it shows off your natural hair color while still giving enough contrast to keep things interesting and the overall look from blending into the rest of your hair.
26. Rose Pink with Fade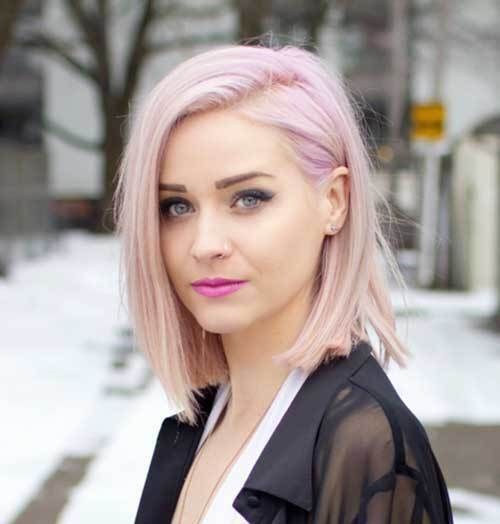 If you're looking for something a little less subtle than Lavender but still want to keep things from being so bright that you'll need sunglasses, Rose Pink is another great color choice.  With the right fade technique, it's easy to make this look more dramatic and striking while still keeping things feminine:
27. Fiery Red Tips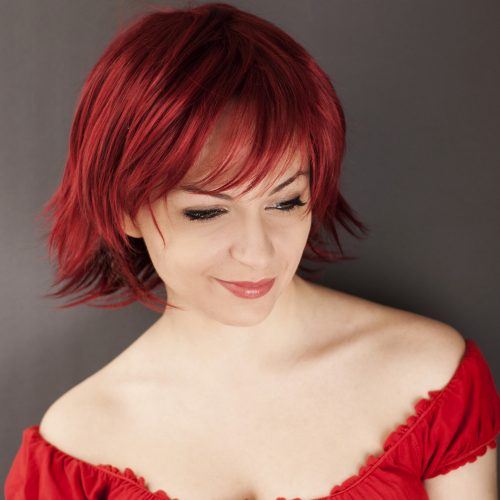 If you're looking for something a little more on the daring side, consider going with fiery red tips!  It adds an extra dash of personality, without looking too much like someone messed up your hair… which can often be the downfall of some hair colors.
28. Coffee Highlights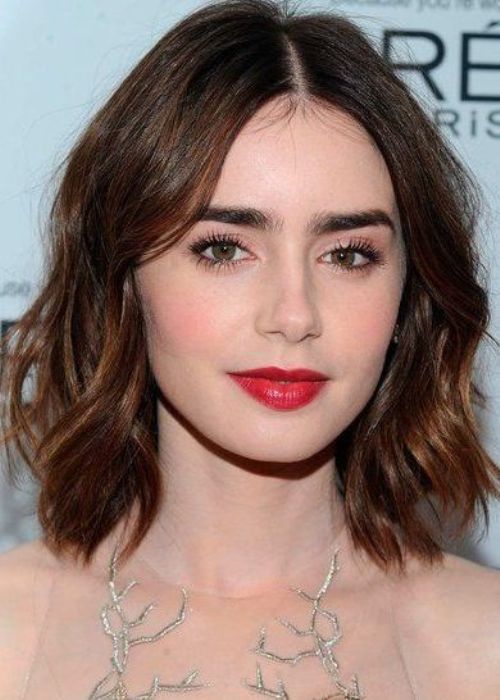 If you like to keep your hair a little darker, or are just looking for a subtle change that doesn't include any additional color, adding natural coffee highlights can be a great way to spice things up.  Just remember to touch them up every so often to avoid getting into staining territory!
29.Perfect Balayage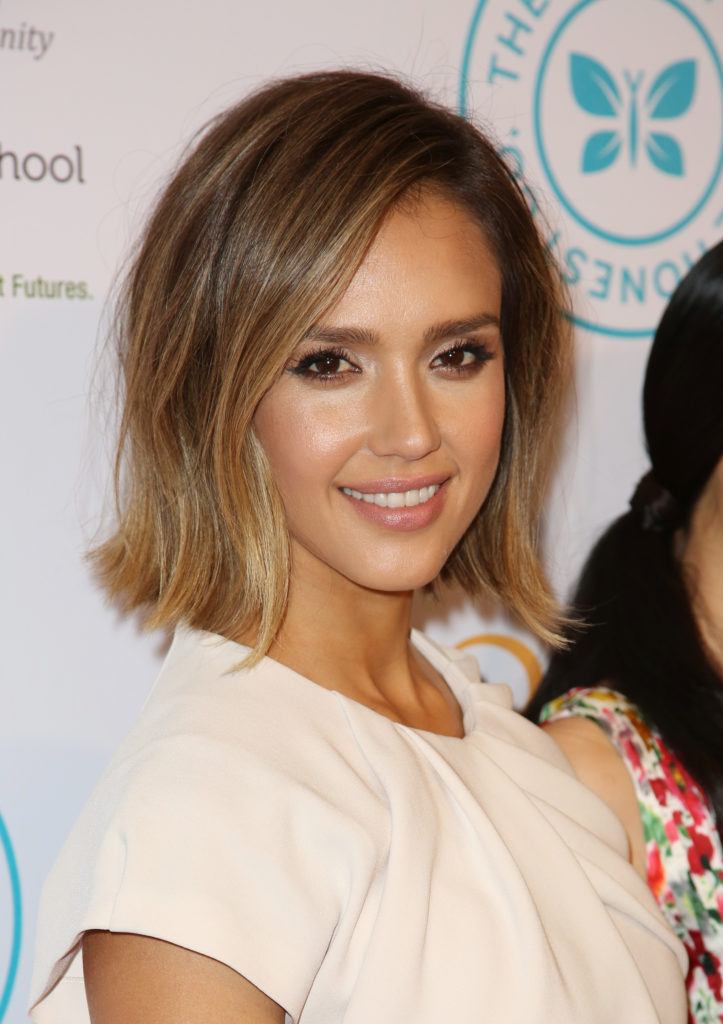 Balayage has been around for a while now, but that doesn't make it any less amazing!  The technique is so subtle and natural-looking that it's hard to tell sometimes just how much work went into the final product.
30. Subtle Highlights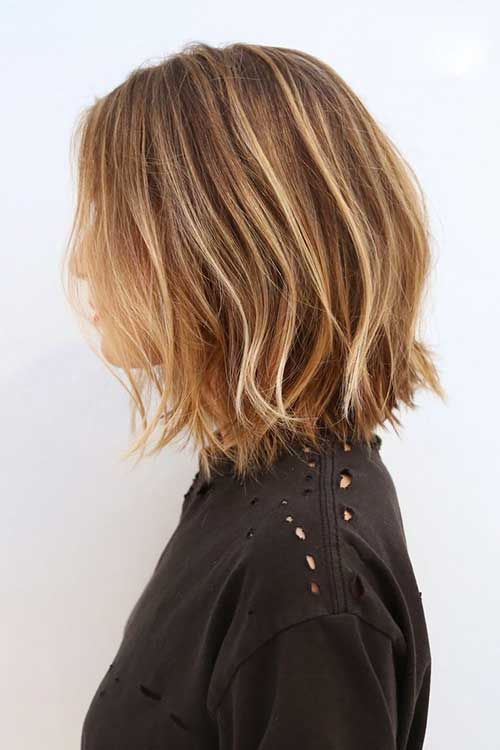 If you're looking for a change that manages to be noticeable without being too much, subtle highlights can be a great way to add some character without drawing attention away from your face.  It's not as in-your-face as many other options, but it still says "I did something cool to my hair."
Conclusion:
If you are interested in short hair colors, I hope my article can give you some inspiration.
Please feel free to comment about this article and share your thoughts. Also if you have any suggestions or ideas, please don't hesitate to let me know!
Thanks for reading!
Source: https://cosmeticnews.com
Category: Hairstyles