People can tell whether you are a fun person, a flirty one, a smart woman, a strong woman, or a sexy woman, among many other traits. Just like fashion, Scents and fragrances change with the times and to keep up with the trends, you should always be on lookout for the fragrances making headlines. This does not mean that the old signature fragrances do not mean much. Some perfumes go back many years but they remain as formidable today as they were in yesteryears.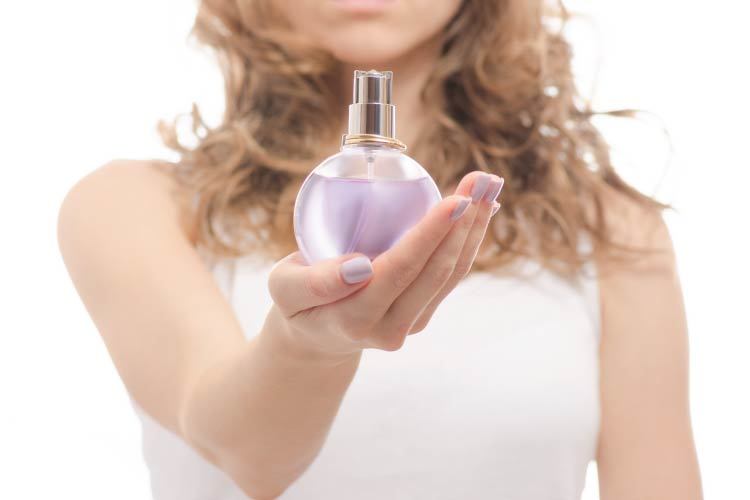 Choosing the best perfumes for women is a daunting task considering the market has all kinds of brands, majority with amazing scents. However, if you know your personality, then it will not be very hard to find your signature scent. A bottle of perfume is also one of the best gifts to give someone you care for and love. Study also shows that a good scent helps to trigger emotions and memories. A perfume can make you retain a moment you cherish for long. A perfume brings people closer together and some scents have particular properties that attract the opposite sex.
Therefore, it is only fair that you pay as much attention to the perfume you wear just as much as you pay attention to THE BEST CONCEALER you put on your face or the BEST MAKEUP BRUSHES you carry in your bag. whatever your choice is, there is a scent for you. because we know how daunting a task it is to find the perfect perfume, we have made it easier by giving you our pick of ten of the most sought after perfumes. Read on to find out which ones they are.
See also:
Our Pick For the Best Sexy Women Perfume
Viktor & Rolf Flowerbomb
Viktor & Rolf Flowerbomb is a subtle oriental perfume that always smells fresh. The perfume brings out captivating lively feelings from its blend of sweet and fresh notes. The amazing scents are from a blend of freesia, green tea, rose, orchid and bergamot. Its base notes are musk, patchouli and for the hook effect, it has a touch of a powdery milky note.
It is the best perfume to wear if you are in a fancy mood or going out for a party. The best places to apply the perfume for long lasting effects are behind the ear, on the wrist, creases of the knee and arm and at the base of the throat.
Marc Jacobs Women's Daisy Eau De Toilette Spray
Marc Jacobs daisy spray is very popular among young women. One of the reasons that make it a favourite is because of its young, fresh and meadow aroma. The scent is very feminine and it goes well with almost everything you wear every day. The emphasis notes of the spray are floral notes of apple blossom, jasmine, rose and violet. It also comes with a medley of fresh fruits of grapefruit, pear and raspberry. If you are a young woman looking for the best feminine perfume in the market, then Marc Jacobs has you covered.
Tom Ford Black Orchid
If you love or prefer strong and musky smells, then you should get yourself a Tom Ford Black Orchid. The perfume has a blend of black truffle and ylang that mingles with a little bergamot and blackcurrant to give out strong musky smell. All you need is a very little application that will stay on for a long time. If you prefer light and subtle smells, then this perfume is not for you.
You also have to be very careful how much of the scent you apply because too much may lead to an uncomfortable setting especially if you are going for a formal occasion. However if you are going for a fun filled evening, then the scent is the perfect choice for the occasion.
Burberry Women's Classic Eau De Parfum Spray
Burberry for women eau de parfum is sensual and fresh fragrance that has a scent of fresh green apple, blackcurrant and bergamot. These three are the fruity top notes and the heart notes of the fragrance are moss, jasmine and cedar wood. The above two notes become even more intense with the addition of further sensual and rich tones of sandalwood, musk and vanilla. These last three warm notes are further intensified with other warm base notes of amber, mahogany, vanilla smooth and Burberry brit.
Burberry is an old company founded in 1856. The signature Burberry fragrances come in attractively crafted glass bottles, London and British icons, music and fashion are what inspire the scents of this perfume. A little spray on the pulse joints, the wrists and behind the ears goes a long way.
Christian Dior – Miss Dior Blooming Bouquet
Miss Dior Blooming Bouquet is a very feminine, floral, light and airy perfume that is great to wear during the spring. Since it is an Eau De Toilette spray, it does not have the same longevity as other perfumes have. However, its scent is very tantalising and alluring. The perfumes top note is mandarin with flowery and fruity base notes.
The base notes include apricot, peach, peony and rose. The base notes are subtle, with a white musky scent. The good thing about the scent is that it is light to wear for any occasion and it is not obstructive. Miss Dior Blooming Bouquet is one of the most intimate scents in the Dior perfume collection.
L'Occitane Citrus Verbena Eau de Toilette
Read more : Best Summer Perfumes To Smell Great
If you are looking for another great feminine perfume to light up your summers, try the Citrus Verbena Eau de Toilette from L'Occitane. This sparkling, fruity and fresh perfume radiates energy and a great scent. The combination of scents is sunny citrus fruits and verbena from Provence, which gives it a lemony kind of freshness that helps to revive the mind and body.
The perfume captures the true essence of the lifestyle and natural beauty of Provence in the South of France. For best results, spray the perfume on pulse joints of the neck, body, wrist and chest. You can wear the perfume at any time of the day, especially on those very hot days and for any occasion. It is also an old favourite and remains one of the most sought after perfumes.
24 Fubourg by Hermes Eau De Parfum
If you are looking for a romantic perfume to wear during a night out, then 24 Fubourg by Hermes should do the trick for you. Made from high quality material, the perfume is light and has a beautiful scent. Made in France, the perfume is good for both night and day wear. The perfume is a favourite with many people that want to feel and smell romantic. The only place the perfume does not sell is Catalina Island; otherwise, you can easily buy it from Amazon and other cosmetic outlets.
The notes that make the perfume stand out are iris, sambac jasmine, orange blossom, vanilla and ambergris. It for external use only and you should never apply it to an inflamed, broken or sensitive skin because it may cause some irritation.
Gucci Bloom Eau De Parfum
Gucci is a world-renowned brand and all for a good reason. It creates some of the most remarkable quality products in the market. This fragrance is a good example of just how great and popular Gucci is. The perfume is a simple, classy yet vibrant fragrance. It is good for women of all ages and the best pick for those seeking very feminine fragrances. The perfume has the aromas of tuberose, honeysuckle and jasmine. The scent is not overpowering and you can wear it day or night all year round.
Jessica Simpson Fancy Love Eau de Toilette Parfum
Weighing 3.4 ounces, the Jessica Simpson perfume is love in itself. first introduced into the market in 2009, the perfume has a very feminine scant from a combination of fancy notes of blush champagne, lotus blossom, rose, musk, patchouli, peony, musk, blonde woods, amber, peach blossom, bergamot and plumeria. The perfume is best worn as a romantic wear and you can wear it any time during the day or night.
It is for external use only and you should keep it away from flame and direct heat. If you have sensitive skin, do not apply the perfume directly because it may cause some irritation. The same goes for people with inflamed and broken skins. Always keep your perfume in a cool dry place.
Paul Sebastian Fine Parfum Spray-Best Smelling Perfume For Women
Weighing 3.4 ounces, this great smelling parfum by Paul Sebastian is a feminine classic that every woman should have. It first came into the market in 1985 and it is a blend of amazing and enticing scents. The scents are a mixture of fruits, floral and soft powdery scents. The top notes of the perfume are mandarin, watery-green notes, aldehydes and tangerine.
The heart of the fragrance comprises of orange blossoms, jasmine, lily of the valley, and violet. The base or dry down notes comprise of musk, cedar wood, amber, soft powdery notes and a touch of oak moss. the blend of all the scents give the perfume a romantic fresh feel which is good to have as an everyday wear.
Guidelines on how to choose the best perfumes for women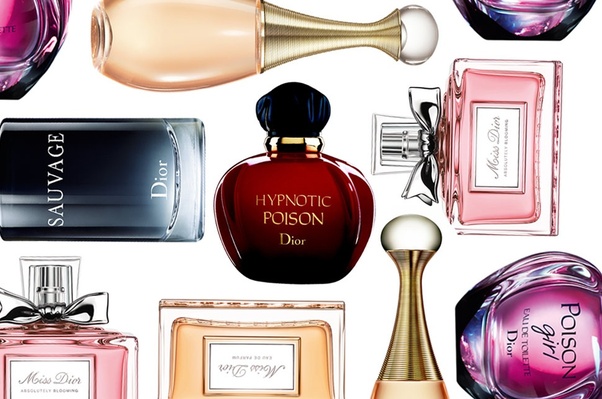 The varieties of perfumes in the market make it difficult for women to choose the right one. The following tips will however help you in getting the best perfume either as a gift to someone or for yourself.
To save time and energy, carry out a thorough homework on the perfume you want to buy. Compare it with a few others and choose the one you feel is right for you.
It will not cosy you anything to ask your friends what their choice perfume is so that you can narrow down your search.
Check that you have enough money to buy the perfume you want so that you do not put a dent into your finances. Some of the perfumes are quite expensive.
It is also important to note down the best perfume brands and companies because they are the most popular with majority of the users.
Do not just go for one brand, but also compare several of them to find out about the pride, the scent and the lasting effects.
It is always wise to test the perfume before you make a purchase. Spray a bit of it on your skin and smell it to make a decision on whether the scent is the one you want.
Read more : Best Popular Perfumes for Young Women Reviews
Check the names of the perfumes against their scents.
Cheap is not always good and you may find out that as much as you want to save some money, the cheap perfumes do not have long lasting scents. So save up and buy a good perfume even if it costs more. Find out about the concentration of various ingredients under the name of the perfume. Some of the perfumes have high alcohol levels, which may not go too well with some people.
If you are buying a certain brand of perfume for the first time, always start with a small bottle that you can use for testing. If you like the scent, then you can go ahead and buy a full bottle.
Understand the notes
Many women do not know the basic terms that describe different perfume brands. One of the most commonly used terms is notes. Most perfumes come with three distinctive notes. The notes are top, middle and the base or bottom notes.
When you first smell your perfume, the top notes are the first ones that you smell. After application, these notes stay on for about 15 minutes. After the top note scent goes away, in come the middle notes which last longer. These notes also go away to pave way for the base or bottom notes. These last much longer than the other two or for as long as your fragrance lasts. It is therefore paramount to consider the bottom base first when buying your perfume.
How to tell the difference between men and women's perfumes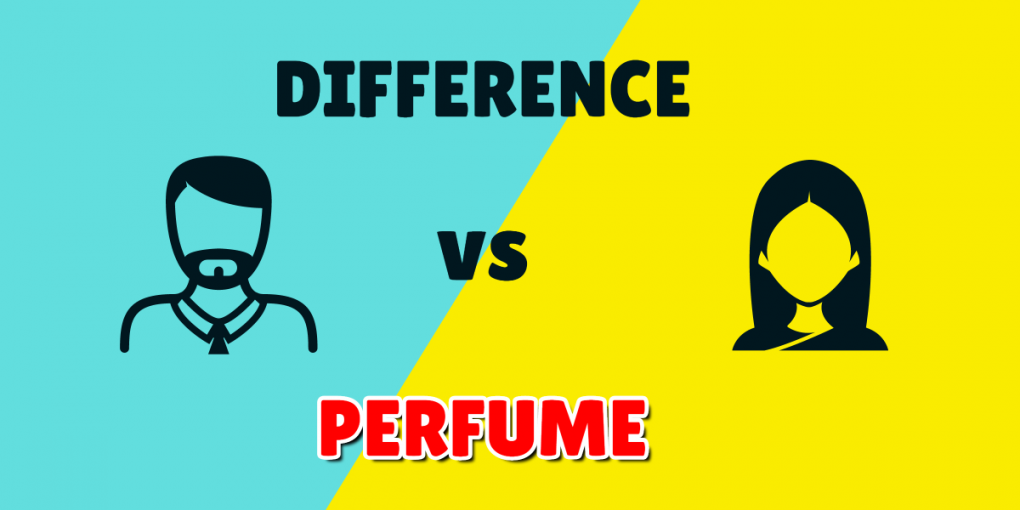 Though male and female perfumes are all a marketing strategy, any female can wear a male perfume and vice versa. If a perfume smells good ion you, then it is okay to buy it. If it is appealing even with that strong male musky smell, then wear it with pride. The packaging and the labelling may distract you and prevent you from buying a men's only perfume when in fact, it could be better than the women only perfume you buy. However, if you really must insist on just feminine perfume, then below are the few things that differentiate men vs. women perfume.
Labelling
This is the first sign to look for to distinguish the perfumes. The perfumes come with labels such as Eau de Parfum spray for men or for women. The labelling also depends on the scent formulation of the gender. This is the easiest way so far to buy the correct perfume if you are a woman.
Scent combination
This is a tricky part because most scents come with the same notes. However, majority of the female scents are fruity and floral with other naturally occurring scents like spices, a particular flower or the ocean breeze. Male perfumes mostly have musky, aromatic, woody and rather leathery scents. This is another great way to differentiate the same. Make perfumes are also stringer and last longer.
Packaging
Male perfumes come in less prettier packages as compared to the female perfumes. The male packaged perfumes are more metallic and dark while female perfume packages have the most colourful and soft colours. They come with fancy caps, ties and sashes that make the bottles look chic and luxurious.
Ask the seller
If you are not sure what to look for, then ask the person selling the perfume to break down the difference for you so that you can buy the right one. It is their job to know what you want.
When to wear the different perfume notes
Casual wear
For casual wear, go for fruity gourmand, aquatics, aromatics or fruity sweet notes. These notes give a laid back and light vibe. They are also ideal for everyday wear.
A night out
For a night out you need a good evening wear perfume. The best evening fragrance is something with a woody, spicy, animalist or a musky note because they add a romantic and rich sensuality.
Office
You do not need to wear a perfume with a strong scent in the office. Go for green and citrus notes.
Read Next: Best Essential Oil Diffuser Reviews
Wrapping it up
Perfumes are popular because not only do they fight body odours but also because they make many women feel alive and confident. They are morale boosters and they beat stress and insomnia. Perfumes keep you smelling good all day and night. They enhance your mood while at the same time uplifting your spirits. You can actually wear a perfume that goes with your mood, which in turn will make you feel more attractive.
Perfumes are also aphrodisiacs as some of them contain pheromones that attract the opposite sex. Perfumes have very many other benefits and next time you purchase any of the above products, remember you are not doing to not only mask a body odour but you are also doing it to feel good and better about yourself.
Top 5 Sexy Perfumes For Women On Amazon
Source: https://cosmeticnews.com
Category: Perfumes