The market has lots of perfumes and colognes as the wearable scents make a multi-billion dollar business. But how do you choose the best perfumes for women? Endlessly spraying perfumes at spray counters can leave you with a headache rather than a solution. To find a perfume that works for you, you need to look for notes that you can resonate well to. A good example, if you love the smell of flowers, you should look for perfumes with notes of white flowers, and if you want a warm perfume, you can try a fragrance with some notes of amber.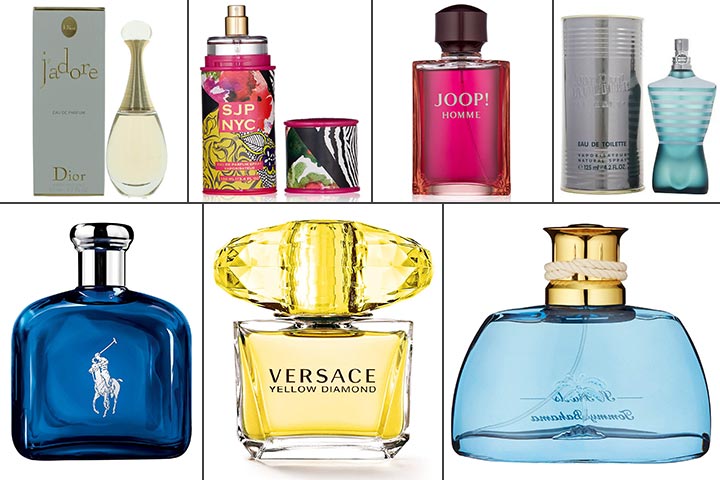 Young women between 20 and 29 are a lot more adventurous. Therefore, you should not be afraid to try various kinds of scents before you can find one that you can rely on. However, to help you make your decision faster, here is a list of the top perfumes for young women that you can find in the market today.
See also: 10 Best Perfume for Men Reviews
What's a good perfume for a young woman?
Calvin Klein CK one
Calvin Klein CK one is a youthful fragrance made for use by both men and women. The free-spirited fragrance was launched in 1994 and has been popular since then. It is light and relaxing scents comprise of some bright notes of papaya, mandarin orange, bergamot, and lemon.
It also contains some more in-depth notes of nutmeg, lily-of-the-valley, violet, rose, and jasmine. Finally, it is made complete with some sensual base notes of amber and musk. All the notes combine to give it a balance between femininity and masculinity. The CK one Eau de Toilette fragrance comes in a frosted glass bottle that has a pump spray and a silver cap.
Tommy Hilfiger Tommy Girl Eau de Toilette Spray for Women
The Tommy Hilfiger Tommy Girl Eau de Toilette Spray for Women came into the market in 1996. The floral and fruity fragrance opens up with some top notes of apple blossom, mandarin, tangerine, spearmint, blackcurrant buds, and camellia leaves. It also has some middle notes that consist of jasmine, heather, magnolia, honeysuckle, and violet. It has base notes that include sandalwood and cedarwood.
The perfume is light, fresh, and not overpowering. It can last you throughout the day. It is 100 percent original and comes in a retailer packaging. It is best for use as casual wear.
Marc Jacobs Daisy, EDT Spray
If you want a charming yet Couture quality perfume, the Marc Jacobs Daisy, EDT Spray is just what you need. It is a creation of the master perfumer Alberto Morillas. The fragrance is a fresh and youthful classic that is both sweet and subtle.
It smells like a field of daisies and a mix of white florals. It comprises of a blend of jasmine, white violets and wild berries notes with a soft sandalwood base note. The notes balance off to give you an enchanting and lingering finish. You can find the perfume in a transparent bottle that has some finely decorated daisies on the top that give it a retro-cool twist.
Bvlgari Omnia Crystalline for Women Eau De Toilette Spray
The Bvlgari Omnia Crystalline for Women Eau De Toilette Spray is another creation by Alberto Morillas that comes in a bottle design that looks like two rings following each other with a crystalline feel. The Italian scent gives a feeling of calmness and freshness.
The perfume helps to reflect and woman's radiance, beauty, and femininity. It was designed for use in the Asian market that comprises of lighter and fresher fragrances. It consists of notes of nashi pear, balsa wood, bamboo, lotus flower and some base notes of musk and woody notes. It is perfect for use during winter.
Petite Cherie by Annick Goutal for Women
Petite Cherie is a luxury perfume creation by the French perfumery Anick Goutal that she made for her daughter as a gift. The fragrance is irresistible, sensual, and seductive. The scent came about in 1997. Its notes consist of cut grass, pear, musky rose, peach, and vanilla. The perfume's fruity-floral scent appeals to young ladies around the age of 20 or even younger.
It has a somewhat delicate unique and innocent fragrance. The musky scent stays longer on the skin followed by a clean pear scent. When it dries down, you tend to feel a lovely sweetness brought by the vanilla. However, it is not predominant since the pear and cut grass balances it out. The perfume is subtle, making it favorable for use in work and school environments.
Read Next: Best Summer Perfumes | New Summer Scents
How Age Affects Scent Choices
Young girls prefer using perfumes with citrus-based scents and some sweet scents from vanilla or caramel since they give off a youthful vibe. Even so, they are very conservative when it comes to choosing a perfume while at the same time the most exaggerated.
Ladies in their 20s, on the other hand, mainly follow current trends as they conform to the cultural and media pressures. When they get to their 30s, they slowly transition to more knowledgeable selections that embrace femininity, grace, and sophistication and leave behind their 20s scents.
When they get to their 40s, they become the opposite of women in their 20s and are not easy to sway through advertisements on magazines and the television. They choose scents according to their preferences and tastes.
Summing Up
Before you start using a particular perfume, you should first test and ascertain that it is something that you want to wear and use. You can do a simple sniff test of the bottle to get a rough idea of how the fragrance smells. The best way, however, is to try a bit of it on the skin. There are hormones and pheromones on the skin that can alter how a perfume smells you should, therefore, apply a small amount on the wrist, give it a few minutes and then smell the skin surface.
Sandalwood – https://www.liveabout.com/what-is-sandalwood
Musk – https://www.businessinsider.com/what-is-musk