Everyone wants that gorgeous mass of hair with glossy healthy tresses yet not everyone can have them. Several factors cause thinning hair and hair loss. The causes are due to hormonal changes in the body, stress, anxiety, diet, some forms of illnesses, genetic disorders, blow-drying and exposure to too much heat or due to over processing of the hair with chemicals or use of the wrong HAIR STRAIGHTENER. With so many people suffering from hair loss and hair thinning, it is only fair to look at some of the products that can help to restore back the thick tresses.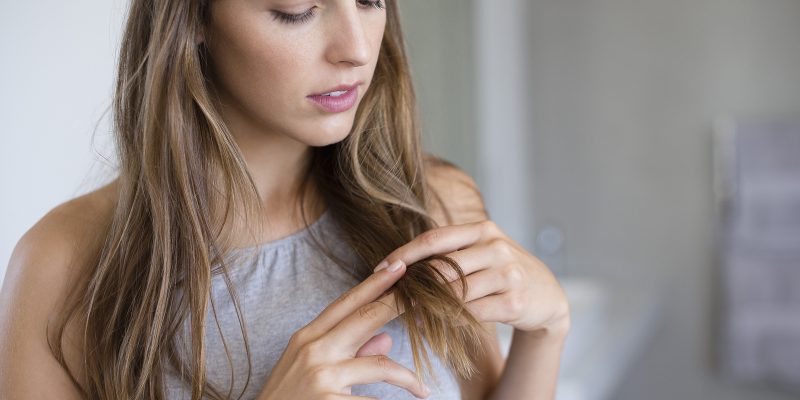 What some people do not know is that some shampoos help to restore thin air back to a manageable thickness and length. With so many shampoo brands and products in the market, it becomes difficult choosing the right one for thinning hair. Many companies will advertise that they have the best shampoos with all the right ingredients to give your hair the plump and thickness it needs but if you do not know what ingredients to look out for, you might buy just another regular bottle of shampoo. In this article, we give you a pick of some of the best shampoos for thinning hair in the market. All the products are available at Amazon at very affordable prices.
See also:
Our Top Picks Of The Best Shampoo For Thinning Hair And Hair Loss
PURA D'OR Original Gold Label 
This clinically tested formula reduces hair thinning caused by breakages. It increases the hair volume while at the same time giving it extra strength and a beautiful shine. The product has a blend of seventeen potent ingredients made from essential nutrients and natural extracts. Some of the most notable ingredients in this shampoo are biotin, pumpkin seed, nettle, black cumin seed oil, and other quality plant based ingredients. The shampoo does not contain any harsh chemicals, it is cruelty free, parabens free, and it does not contain any artificial fragrances or fillers.
It is also vegan, hypoallergenic and environmentally friendly. Like all other PURA D'OR products, the shampoo uses both science and nature to give your hair that extra thickness. The ingredients blend to diminish breakages that cause hair thinning. Created in the USA, the shampoo is also colour safe and the manufacturer gives you a one-year guarantee of satisfaction. If you are not happy with the results, feel free to return the shampoo and get a full refund of your money.
Ultrax Labs Hair Surge/Caffeine  
Ultrax Labs Hair Surge/Caffeine Hair Loss Growth Stimulating Shampoo contains caffeine compounds that reduce hair loss, block skin testosterone effects and stimulates hair growth. It is a unisex shampoo with a great formulation to turn your hair from thin to thick within a short period. The caffeinated compounds in the shampoo integrate with BEST ESSENTIAL OILS and ketoconazole to give you unrivalled results. Extensive years of study on the formula support the potency of this shampoo making it one of the most popular brands in the market.
Unlike many other shampoo products that have an addition of supporting ingredients to a standard shampoo, hair surge delivers noticeable results. The ingredients penetrate deep into the hair follicles making sure they stay there long enough to change the look, texture and feel of your hair. It is a USA product and very easy to use. The product comes with 100% satisfaction guarantee and it gives you results to be proud of at al times. Besides caffeine and ketoconazole, the other active ingredient is saw palmetto. The ingredients have anti-inflammatory and anti-fungal compounds that also help to fight dandruff.
Paisle Botanics Biotin Shampoo 
Biotin is the strongest ingredient for the improvement of thinning hair. This Sulfate free all- natural ingredient shampoo stimulates the hair cells to treat hair loss and give the hair back its strength and thickness. It is a hypoallergenic shampoo containing biotin and a blend of other quality ingredients. The shampoo is good for both men and women suffering hair loss and hair thinning. The ingredients prevent hair loss by blocking the primary cause for thin hair DHT. By blocking DHT, the biotin shampoo improves the nature of the hair by making it grow thicker, longer, shinier and denser.
The shampoo is good for all hair types and it does not contain any toxic chemicals. Everything that goes into the making of the shampoo is all-natural. It is cruelty free, parabens free, hypoallergenic. Free from any artificial fragrances and it comes with a money back guarantee. It has essential vitamins for hair growth and you can safely use the shampoo every day without any fear of side effects. Other notable ingredients are Saw Palmetto, Rosemary Oil, Vitamin B Complex, Botanical Aloe Vera, Natural Coconut Oil, Vitamin E, And B, Hemp Seed Oil, Rice Protein and Glycerine among many others. It has a soft pleasant smelling botanical scent.
Pure Biology Hair Growth Stimulating Shampoo
Xem thêm : 11 Best Shampoo and Conditioners for Dry Hair
Besides biotin, keratin is also another very important ingredient known to improve hair texture and strengthen it. People with hair loss and hair thinning problems need these two ingredients to improve the status of their hair. Pure Biology Hair Growth Stimulating Shampoo contains these two ingredients among many others to give the hair all the nourishment and treatment it needs to grow strong and healthy. The shampoo has natural DHT blockers that make the hair get stronger. All the ingredients are plant derived and they work well together to stimulate the stem cells responsible for hair follicle development.
Besides strengthening and thickening hair, they stop any hair loss by increasing the number of growing fibres and increase the lifespan of the follicles. From a dermatologist trial on people with alopecia, the shampoo showed a reduction of hair loss by 21% over a period of three weeks. Other notable ingredients are Coconut Oil, Vitamin E and B, Green Tea Extract, Rosemary Oil, Vitamin B Pantherol, Argan Oil Saw Palmetto and of course Keratin and Biotin. It is non-GMO, cruelty free, parabens free and safe for all types of hair.
Paisle Botanics Biotin Shampoo
The above product is another quality shampoo from Paisle Botanics that contains a powerful blend of ingredients to fight hair loss and thicken the hair. The shampoo contains a thickening formula B complex that treats thinning hair and prevents hair loss for both men and women. The shampoo also has an array of other ingredients like Biotin, Coconut Oil, Rosemary Oil, Aloe Vera, and Saw Palmetto among many others. The Sulfate free natural shampoo stimulates the cells thus preventing hair loss. At the same time, it strengthens the hair and makes it thicker by adding its volume.
The product is hypoallergenic, cruelty and parabens free and it is safe for all kinds of hair. The primary cause for hair loss is DHT and the shampoo has natural Biotin DHT blockers that will make your hair look shiny and healthy all the time. You also get 100% satisfaction and a money back guarantee if the product disappoints you. It has a pleasant soft botanical scent and it does not irritate even for people with sensitive skin.
Maple Holistics Biotin Shampoo for Hair Loss
The above scientifically formulated biotin shampoo helps to restore thinning hair and prevent hair loss. It is also one of the best organic shampoos for itchy scalp. Enriched with an array of highly potent ingredients, the shampoo strengthens the hair for both men and women by protecting it against breakages, dryness, split ends and extreme brittleness it is a Sulfate free formula with nutrient rich essential oils.
The ingredients also blend well to stop dandruff formation, hair shedding, itching on the scalp and oiliness. Some of the added ingredients that make the shampoo a great buy for hair loss are hydrolysed yeast protein, Allantoin and Niacinamide. Other notable ingredients are Biotin, Rosemary Oil, Coconut Oil, Evening Primrose Oil, Argan Oil, Tee Tree Oil, and Jojoba Oil among many others. It has a natural fragrance and is free from parabens; it is also cruelty free and does not contain any artificial fillings or chemicals. You can use it daily without any worries of reactions.
ArtNaturals Argan-Oil Conditioner
The above conditioner is another great product from ArtNaturals who are a leader in the manufacturing of quality hair products. Like all other shampoos from the company, this Argan oil conditioner has a blend of powerful ingredients that blend well to prevent hair loss and to improve the strength of the hair. The product is Sulfate and parabens free and the company does not test its products on animals. Argan oil, which is the main ingredient in this hair loss fighting, conditioning shampoo, has a rich content that makes sure that you do not lose hair follicles.
This allows your hair to grow, and not to frizz. It gets rid of split ends, does away with the dryness and brittleness and leaves you with thick strong and shiny hair tresses. Other restorative ingredients infused with Argan oil to increase the potency of this conditioner are Aloe Vera, Burdock Root, Willow Root, Thyme, Rosemary, Green Tea Leaf, Sea Kelp, Nettle Leaf, Acai Fruit, Saw Palmetto, Ginger Root, Sesame Seed, Tangerine Peel Root and Yeast among many other ingredients. It is safe and ideal for all hair and skin types.
Majestic Pure Hair Loss Shampoo
Majestic pure provides pure and natural botanical oils and products that are safe and effective to use for everyone. Based in California, the company believes in healing through a holistic approach. The company only uses natural ingredients for all their products, which makes them one of the most reputable and trusted suppliers and producers of quality products. The hair loss shampoo is one of their best products in the market and it has an array of very powerful essential nutrients that blend to fight hair loss.
The shampoo also has 14 DHT blockers, which makes the nourishment of hair follicles even more intense. The product does not cure or prevent any diseases but it helps to nourish and strengthen the hair strands and follicles. Some of the other notable ingredients are Vitamin B Complex, Argan Oil, Saw Palmetto, Biotin, Nettle, Biotin, Turmeric Root Extract and many others. For ease of use, the shampoo comes with a quality glass dropper. Because of some of the ingredients, the shampoo may irritate some people.
To check if you have any allergic reactions to the shampoo, test a little sample by rubbing it on the elbow and wait for a while to know whether it irritates. If there is no irritation, then you are good to go. The shampoo is not fir for children and if you are pregnant or lactating, you should first seek consultation with your health care provider.
Active Wow Argan Oil & Organic Botanicals 
Xem thêm : L'oréal Extraordinary Clay Shampoo For Oily Hair
If you are looking for Argan magic ultra-nourishing shampoo reviews, read all about them from people that have used the Active Wow shampoo products. This restorative shampoo goes deep into the source of the hair-loss to heal and restore the follicles. This in turn helps in producing and maintaining stronger fuller hair. The company active wow focuses on the highest quality ingredients to make their products, which is one of the reasons many people opt for its products.
The Argan oil organic shampoo is good for both women and men suffering from thinning hair and hair loss. The best hair care professionals scientifically formulated the natural blend of ingredients so you can trust that the product works well. Made in the USA, the shampoo contains no harmful chemicals and it is cruelty free. It is also parabens free and has no artificial fragrances the organic botanical extracts present in the shampoo promote a healthy scalp leaving you with healthy and shiny tresses. The shampoo is color safe and does not have a strong smell. Argan oil and organic botanical ingredients will leave you feeling fresh and soft.
Nioxin Cleanser Shampoo
If you are in the market for best shampoo for color treated hair and dry scalp, then try the Nioxin Cleanser Shampoo. It is a professional scalp cleanser shampoo for thinning and colored hair. The shampoo won the award for "Behind the Chair Stylist Choice Winner" for 16 consecutive years. This goes to show that when we say it is the best, we mean just that. Besides cleansing the scalp, the shampoo also thickens your hair leaving you with healthy and shiny tresses. It uses the Activ-Renewal Technology to remove any sebum clogging the follicles, residues and fatty acids from the hair and scalp. It is safe to use for all skin types, as it does not cause any irritation.
What to look for when buying the best shampoo for thinning hair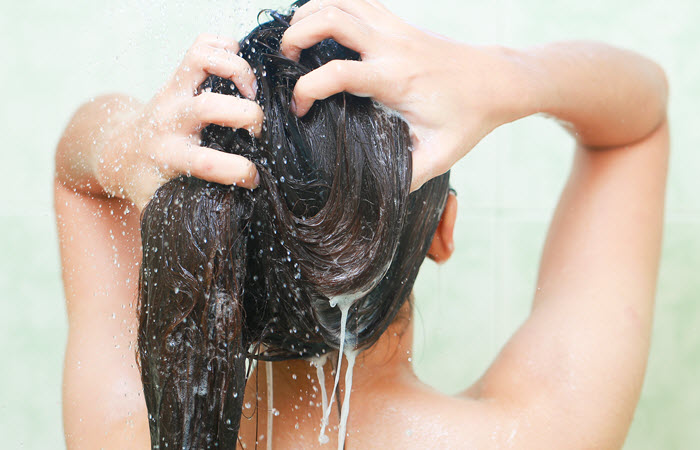 When you are buying a shampoo or conditioner for thinning hair, always look out for a product that increases the size of the hair strands to give the hair a fuller thicker look. Shampoos that stimulate the scalp are what you should target because they support faster and better hair growth, below are the things to consider when buying a shampoo for thinning hair.
Ingredients
Go for a shampoo with ingredients that nourish, moisturise and promote hair growth. Protein-packed ingredients are the best for thinning hair. Some of the most notable ingredients you should look out for are Biotin, Keratin, Argan Oil, Coconut Oil, Aloe Vera, Saw Palmetto, Ketoconazole, Caffeine, Jojoba Oil, Glycerine and other all-natural ingredients.
Always go for products with organic ingredients and avoid anything with Sulfate, parabens, artificial dyes, synthetic fragrances and sodium chloride. An ingredient like Sulfate irritates sensitive skin. Read the purposes of all the ingredients before you purchase. Stay clear of products that contain parabens
Company
Of you are not sure about what product you want for your thinning hair, always choose a shampoo from the most popular companies majority of these companies have very high quality products and most likely whatever you buy from them will be of great potency.
Reviews
Read other users testimonials about the shampoo you opt for before buying. With 100 percent pure shampoo reviews to back you up, you cannot go wrong. If you find too many negative reviews, go to the next product and read the testimonials as well.
Wrapping it up
You have to be very careful when choosing the best shampoo that works for you and once you find the one, it is best to stick to it instead of changing from one product to the next one. Be wary of companies that make claims of having the best shampoos in the market yet they do not live up to the claims. Finding the one that will grow your hair back, stop the thinning and loss and thicken the hair may be a trial and error method but ferrying out some research will help you out. The above listed shampoos are some of the best in the market and they will work just fine for your hair problems. They are available from Amazon at affordable prices.
We would love to hear your thoughts regarding best shampoo for thinning hair. Read more of our articles from our website about more beauty, hair, eyes, nails and skin care products and tools.
Nguồn: https://cosmeticnews.com
Danh mục: Shampoos