You cannot use the moisturiser you use for your face on your lips nor can you use your EYE CREAM on the lips. You can protect the rest of the face with a SUNSCREEN but the same may not protect the lips. One of the reasons is because whatever you put on your lips ends up in your digestive system because of too much licking. You therefore need a product that not only moisturises and nourishes your lips, but also has ingredients that will not harm you.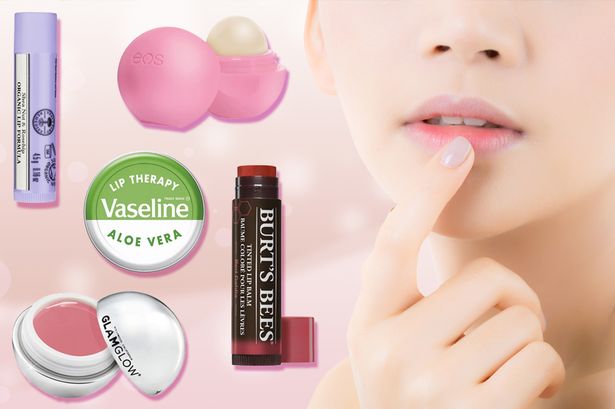 The solution to keep your lips hydrated and soft comes in a small tube or tin known as a lip balm. A good lip balm comes packed with nourishing oils and sweet soft fragrances. Some of the best nourishing oils you will find in the highly concentrated lip balms are tea tree, sunflower, and castor oil among many others. A good lip balm also contains some butter like shea and cocoa. These balms will prevent dryness, chapping and heal any cuts that may develop due to extreme dryness. They protect the lips from extreme cold sores, dry air, sunburn, frost, bacteria and help to keep your lipstick in place as well as giving it an extra shine.
Whether you are wearing your lip balm for protection or for a shine, you may have a hard time selecting the best lip balm from the wide selection in the market. You have to remember there are many counterfeits too and buying the wrong lip balm may pose a health hazard to not only your face but also your whole system. You have to know what exactly you want and what ingredients make the lip balm. We have made it easier for you by giving you our top pick of the best lip balms in the market today.
Best Moisturizer For Chapped and Dry Lips Review
Rosebud Salve Tin
Rosebud Salve goes back to the 19th century. The product comes in a vintage tin and weighs 8 ounces. It is for chapped and dry lips and after application, you get smooth soft lips. The balm is also a moisturiser and keeps your lips hydrated throughout the day or night. It is rose scented and has a very smooth texture. It leaves a soft pink shade on the lips after application. Though opening the tin for first time users may be a bit of a problem, it gets easier once you get the hang of it.
Rosebud salve is an old product that still uses its traditional old packaging style. You have to note too that this is the only original rosebud balm in the market. What is even better is that you can use your rosebud lip balm for your EYEBROWS. The balm tames unruly brows while at the same time giving them an extra shine. You can wear the balm on its own or with your favourite LIPSTICK to get the dewy effect. If you any flyaway hair, dab a little rosebud salve on your palms and apply to the hair. Make sure you keep your balm in a cool place because it may melt if exposed to heat. Once the salve melts, it even becomes harder to open.
Maybelline New York Baby Lips Moisturising Lip Balm
Get baby soft lips with the clinically tested Maybelline New York baby Lips Moisturising Lip Balm. The lip balm has an exclusive lip renewal formula that protects and moisturises your lips for eight hours. If you continue applying the lip balm every day, after one week your lips change to give you a renewed look. Majority of the people using the Maybelline baby soft lip balm, notice smoother, better looking and less dry lips after using the lip balm for just one week.
The Cherry Me brand has a glossy finish that not only moisturises the lips but also directs attention to your lips. The Maybelline baby lips lip balms come in different shades of Peach Kiss, Quenched, Pink Punch and Peppermint. If you have seriously flaked lips, apply the baby soft lip balm before you go to sleep for it to work and heal your lips as you sleep. You will wake up with a great smile on very soft lips. For best results, apply the lip balm starting from the center of the upper lip and gently follow the contours of the mouth. After that, glide the moisturising lip balm across the bottom lip. You can wear the lip balm on its own or under a lip-gloss of your favourite lipstick.
Revlon Matte Balm
You can never go wrong with Revlon products because the company has some of the quality products in the market. From their range of products, comes this amazingly wonderful moisturising lip balm with a triple butter complex of Coconut, Shea and Mango butter. The lip balm is a matte color with a balm feel. It comes in 10 beautiful bold shades that feel like velvet on your lips.
The lip balm has a crayon like shape and it requires no sharpening. Even though the lip balm is completely safe, you may still need some professional advice before you start taking it. Due to many counterfeits in the market, do not use your lip balm if the seal is broken. The lip balm lasts for many hours without the need for a top up. If you are not into those plain lip balms and looking for something to give your lips a beautiful colour stain while it still moisturises them, then this lip balm will do great. You can use the lip balm on its own or with your favourite lipstick.
Jack Black Intense Therapy Lip Balm
Read more : 10 Best Drugstore Lip Plumper Glosses Review
All lips need protection from the sun because exposure makes them dry up and chap. Windburn and extreme temperatures affect the lips more than they do other parts of the body. For the best protection against these acts of nature, you need a strong lip balm that has quality ingredients like SPF. Jack Black Intense Therapy Lip Balm is a quality product from the wide range of Jack Black top selling men's skincare products and it has all that and more. The lip balm has a range of strong ingredients that protect your lips against extreme temperatures that irritate and leave them chapped and dry.
Some of these ingredients are SPF 25, Green Tea, And Vitamin E that provide the skin with natural emollients and broad-spectrum sun protection. The lip balm hols the awards of best lip balm and best of allure all attained in 2012. You can choose from different flavours of Lavender, Vanilla Mint, Lemon &She Butter, Fresh Mint, Natural Mint & Shea Butter, Black Tea & Blackberry, Shea Butter & Vitamin E, Mango & Mandarin and Grapefruit & Ginger.
Burt's Bees 100% Natural Medicated Moisturising Lip Balm
Burt's Bees Medicated Lip Balm relieves the itching and pain that affect the lips due to fever blisters and cold sores. The lip balm has quality-nourishing oils that include eucalyptus, infused with butters that help hydrate and soothe your lips. All the ingredients are natural and the balm is free from parabens, SLS, petroleum, and phthalates. It has no added fragrances and it contains the comforting aroma of eucalyptus extract.
Vaseline Lip Therapy Lip Balm
The Vaseline Lip Therapy Lip Balm helps to heal dry lips. The non-sticky clinically approved lip balm has a potent formula that feels soft and melts onto the lips. The packaging is neat and small making it fit perfectly in your purse or pocket. This means you can use the lip balm on the go at whatever time you want. Made with the original petroleum formula, the balm hydrates and moisturises your lips leaving them looking healthy. You can choose from cocoa butter, rose and crème brulee scented lip balm for long lasting lip care and moisturising effect. The main ingredients are Petroleum and Yellow 5 Lake.
Blistex DCT Daily Conditioning Treatment
The above lip balm has a rich combination of protectants and Vitamin E that keeps your lips moisturised at all times. The ingredients provide a daily maintenance regimen for the lips making sure you have supple, smooth and soft lips. With DCT as the main ingredient, it blends in well with Aloe and Cocoa Butter, and Vitamin E to keep the lips looking young. The ingredients also help to replenish moisture-starved cells especially due to extreme temperature effects like dry air, cold, wind, sunburn and other environmental conditions. The balm also contains SPF 20 that protects the lips from extreme sunrays.
ArtNaturals Natural Lip Balm
ArtNaturals is another leading manufacturer of quality products and it brings you this wonderful set of six balms all made from quality ingredients. The six flavours of balm are Mango Papaya, Island Coconut, Hibiscus Blossom, Passion Pitaya, Grapefruit Tonic and Eucalyptus Mint. The balms contain beeswax, vitamin e and botanical oils that help to keep the lips hydrated, moisturised and nurtured. Some of the most notable oils include sunflower, jojoba and coconut. All the ingredients are natural and safe on the skin.
The balms are parabens free, free from any fillers and artificial fragrances. Whatever creamy balm you choose from the set, you are sure to get maximum protection from using it. You can wear the balm on its own or complement your favourite lipstick by wearing the balm over or under it for a shinier sexier look. If you are trying to heal your lips from anything, use the lip balm at night for an overnight hydration and healing.
USDA Organic Lip Balm by Sky Organics
The USDA organic lip balm comes in a pack of six deliciously smelling flavours that give your lips a luscious sexy soft and smooth look. The balms smell so good and so real, you may actually get the temptation to eat them. We hope you do not do that though. The six flavours are Tropical Coconut, Tahitian Vanilla, Eucalyptus Mint, Tangy Citrus, Cherry Bomb and Strawberry Bliss. The balms are good for all kinds of skin types. They do not irritate so if you have sensitive skin, you do not have to worry.
They are parabens free, gluten free, non-GMO, cruelty free, petroleum free and they contain no fillers, artificial fragrances or soy. The USDA certified balms, moisturise and nourish the lips leaving them looking soft, healthy, hydrated, smooth and supple. All the ingredients are organic and they include; Sunflower Oil, Beeswax, Vitamin E, Coconut Oil, Rosemary Extract, Calendula and organic flavours. The balms also have a lip plumber to give you the extra fullness. All the lip balms come with a satisfaction guarantee so you can buy whatever flavour or all the flavours with ease that you are buying the best.
Neosporin Lip Health
Get overnight healthy renewal therapy from Neosporin lip health and wake up with healthy and soft lips that you will be proud of throughout the day. The clinically proven lip health comes in a pack of two and it restores your lip health in only three days. Having been in skincare business since 1954, Neosporin knows what people need and it goes out of its way to make the most quality products. The lip health, which is good for all ages, contains a combination of antioxidants and essential liquids that keep the lips hydrated and moisturised throughout the night.
Read more : Best Red Lipsticks You Can Buy
It also contains vitamins that repair any lip damages while you sleep. The lip health also comes with peptides and emollients that give your lips the much-needed extra strength. The lip health contains no artificial flavours or fragrances, it is parabens free and has no preservatives. Even though the lip balm is for night application, you can wear it during the day too for faster healing effects. The lip balm has no colour and it is ideal for all skin types.
Dr. Dans Cortibalm Lip Balm
If you have severely chapped lips, you can rectify the situation by using Dr. Dans Cortibalm Lip Balm. This hypoallergenic contains 1% hydrocortisone and comes in a six-pack of tantalising flavours. Dr. Dans Bees Lip Balm is the only lip balm that contains hydrocortisone, which is a good treatment for cracked lips. The lip balm is good for all skin types and all ages. If you have children with cracked, chapped and dry lips, then treat their lips with this balm and you will not regret.
DHC Lip Cream
Packed with a blend of quality ingredients, the DHC lip cream is a conditioning lip balm that provides your lips with long lasting moisture that helps to keep your lips healthy, soft, smooth and well hydrated. The balm has a blend of natural ingredients that include Vitamin E, Aloe, Lanolin Oil, Beeswax, Olive Fruit Oil, Ginseng Root Extract and many others. You can use the lip balm as a primer for your favourite lipstick or wear it on its own. The lipstick is ideal for all skin types and it does not contain any toxic chemicals or artificial fragrances.
What to look for in your lip balm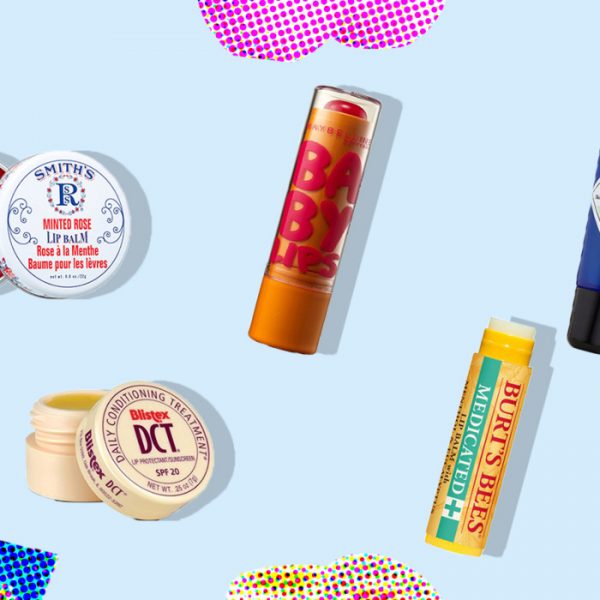 Majority of the lip balms in the market are very pocket friendly and easy to buy. This however does not give you the reason to pick just any lip balm you find on the shelves. Lips have the gentlest skin and they need utmost care. You therefore need a lip balm with the right ingredients to keep them looking healthy, nourished, soft and well moisturised. Many people also have a tendency of licking their lips so you need to be very careful about the product you choose. Below is what to look for in a lip balm.
Ingredients of the lip balm are the first most important things to check. Make sure the ingredients are natural and will not harm you if they get to the blood stream. Some of the favourite and most appropriate quality lip balm ingredients are; SPF, Beeswax, Shea Butter, Lanolin, Petroleum, Tea Tree, Mineral Oils, Jojoba Oil, Coconut Oil, Vitamin E, Macadamia Oil, Sweet Almond Oil and other natural oils and fruity flavours.
Lip balms come in a stick, tube or a small pot. If you want to use your fingers to apply your lip balm, then go for a pot or jar. If you want direct application by swiping the balm across your lips, then go for a stick and if you want to squeeze out your balm, then go for a tube.
Go for a flavour that will not intoxicate you and one that will leave your breathe smelling fresh.
It will also help if you get a lip balm that can perform multiple tasks. Look for a balm that can moisturise, hydrate, heal, freshen up your breath, give you a luscious sexy look and one that nourishes.
Wrapping it up
It is easy to maintain healthy looking and well-nourished lips by using the best lip balms in the market. Avoid low quality balms that contain toxic chemicals that can damage your lips and try our picks above. They are all available from amazon at very affordable prices. They will not only keep your lips looking healthy and nourished but also give them a sexy shine and colour.
What is your favourite lip balm? We hope this article was of help to you and you can read more on makeup tools, products, skincare and much more from our previous articles by visiting our website.
Source: https://cosmeticnews.com
Category: Lips